Canada has joined a growing list of national swimming programmes to choose Bermuda's National Sports Centre [NSC] as a training venue this year, the Bermuda Tourism Authority said today.
"The Swimming Canada Under-18 team arrived Sunday, May 15, and will be on the island training and competing through Sunday, May 22, 2016. The Danish national team and the Swim-Mac Team Elite from North Carolina proceeded the Canadians in January and March of this year respectively. All of them have taken advantage of a sports tourism agreement between the Bermuda Tourism Authority [BTA] and the NSC," the BTA said.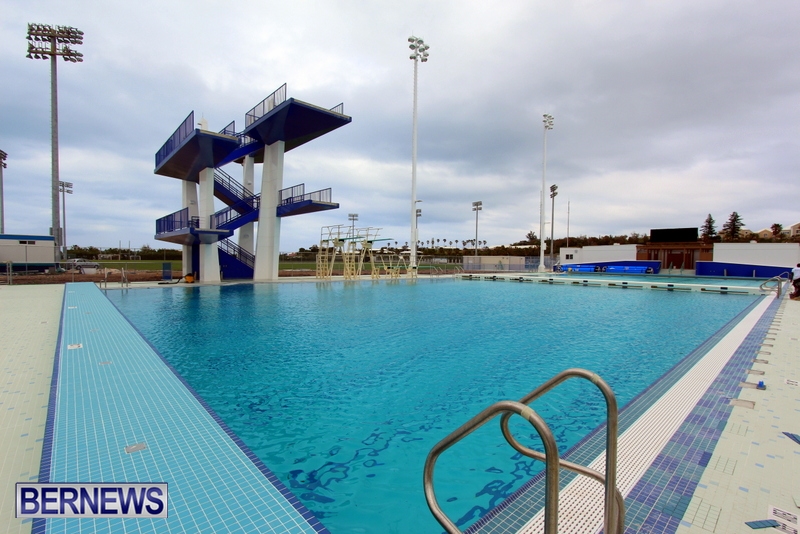 "In the first quarter about 1,900 visitors came to Bermuda for sports tourism. Almost half of them used facilities at the NSC where a BTA agreement brings preferential rates. Growing sports tourism in the shoulder season is an objective of the National Tourism Plan.
"The visiting Canadian team is made up of 16 athletes and coaches who are part of a plan to cultivate the next generation of relay swimmers. Discussions between the BTA and Canadian officials began about a year ago."
"The 2016 Canadian Youth Tour [which includes Bermuda] is one initiative that is part of our long term strategy to improve our relays at the senior international level," said Ken McKinnon, national development coach for Swimming Canada. "Our goal is to reach the podium at the Olympics and the Worlds in the relay events."
The young athletes from Canada, who are staying at Grotto Bay Beach Resort, will also participate in the Bermuda National Swimming Championships later this week.
"Sports tourism continues to build momentum and generate growth, particularly at the National Sports Centre," said the BTA's Chief Product & Experiences Officer Pat Phillip-Fairn. "We had two high-caliber swim teams visit in the first quarter and both had great experiences. They were impressed with the quality of the facilities.
"We're building on that reputation. Now we have to keep that momentum going for all sports – whether it's swimming or lacrosse, golf or rugby, track or field hockey."

Read More About