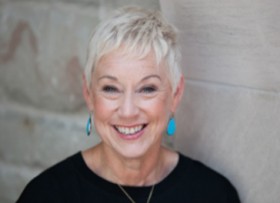 Saltus Grammar School has appointed Deryn Lavell as its new Head of School and she will start in the summer of 2017.
Ms. Lavell is the current Head of The Bishop Strachan School [BSS], in Toronto, a role she has held since 2009. Her previous roles at BSS include Vice Principal of International Programs/Assistant Head, Institutional Advancement and Principal of Junior School.
She said: "Needless to say I am just thrilled to be joining Saltus Grammar School and beginning life in beautiful Bermuda.
"It will be an exciting adventure for my husband Steve and I and we are looking forward to getting to know the community and to becoming part of the SGS family.
"The history, the stories and the ongoing commitment to excellence and innovation that distinguish SGS are remarkable and my goal is to continue leading in that tradition and working with you to chart a fresh path for the next phase of the journey."
Gil Tucker, the Chairman of the Board of Trustees, said that Ms. Lavell would work closely with the current Head of School Ted Staunton, who was brought back to Saltus while the search for a permanent Head of School took place.
He added: "We look forward to introducing Deryn and Steve to our community in the Fall when she will be here for a visit. Deryn and Ted will also work closely together to plan a successful Head transition, and I am sure we will see Deryn at Saltus on key occasions throughout the next year."
Ms. Lavell received her Education degree and Masters of Educational Administration from the University of Victoria and maintains her professional certification in education from the British Columbia College of Teachers, and was a PhD Candidate at the University of Toronto [Curriculum Theory and Development] Leadership and Change Process.
She has held a variety of leadership roles with the Canadian Accredited Independent Schools and serves as a coaching member of the National School Reform Faculty.
She also designed a new Junior Kindergarten to Grade 12 school in Abu Dhabi, developed and implemented a total school start-up plan, and served as the school's first principal.
Ms. Lavell has also taught at Glenlyon Norfolk School and held a leadership position at Queen Margaret's School, both in British Columbia, Canada. Her early career in education was as an elementary school teacher and music specialist.
The appointment is subject to immigration approval.

Read More About
Category: All