Big Brothers Big Sisters of Bermuda [BBBS] held its first graduation on June 3 for the B.I.G. [Being In a Group] program, a subsidiary venture to its main one-on-one matching program.
The six graduates included Charis Burrows, Armel Cann, Shabrique Henderson, Jahmal Hewey, Jayvyn Iris, and LaRoy Trott.
A spokesperson said, "The B.I.G. program commenced in October 2015 and was designed to provide some support to the more than 80 unmatched Littles at Big Brothers Big Sisters . Parents were advised to register their children who would receive up to 50 hours of youth development support over a 9 month period.
"The program required commitment on the part of the parents and Littles. Littles had to show up at events in order to succeed in the end."
Program coordinator Joanne Wohlmuth said, "The program started with 12 unmatched Littles, this soon leveled out to 8 Littles throughout the program, and finally concluded with 6 committed Littles graduating on Friday evening, earning up to 40 youth development hours; which, to the delight of many parents, could later be commuted to community service hours."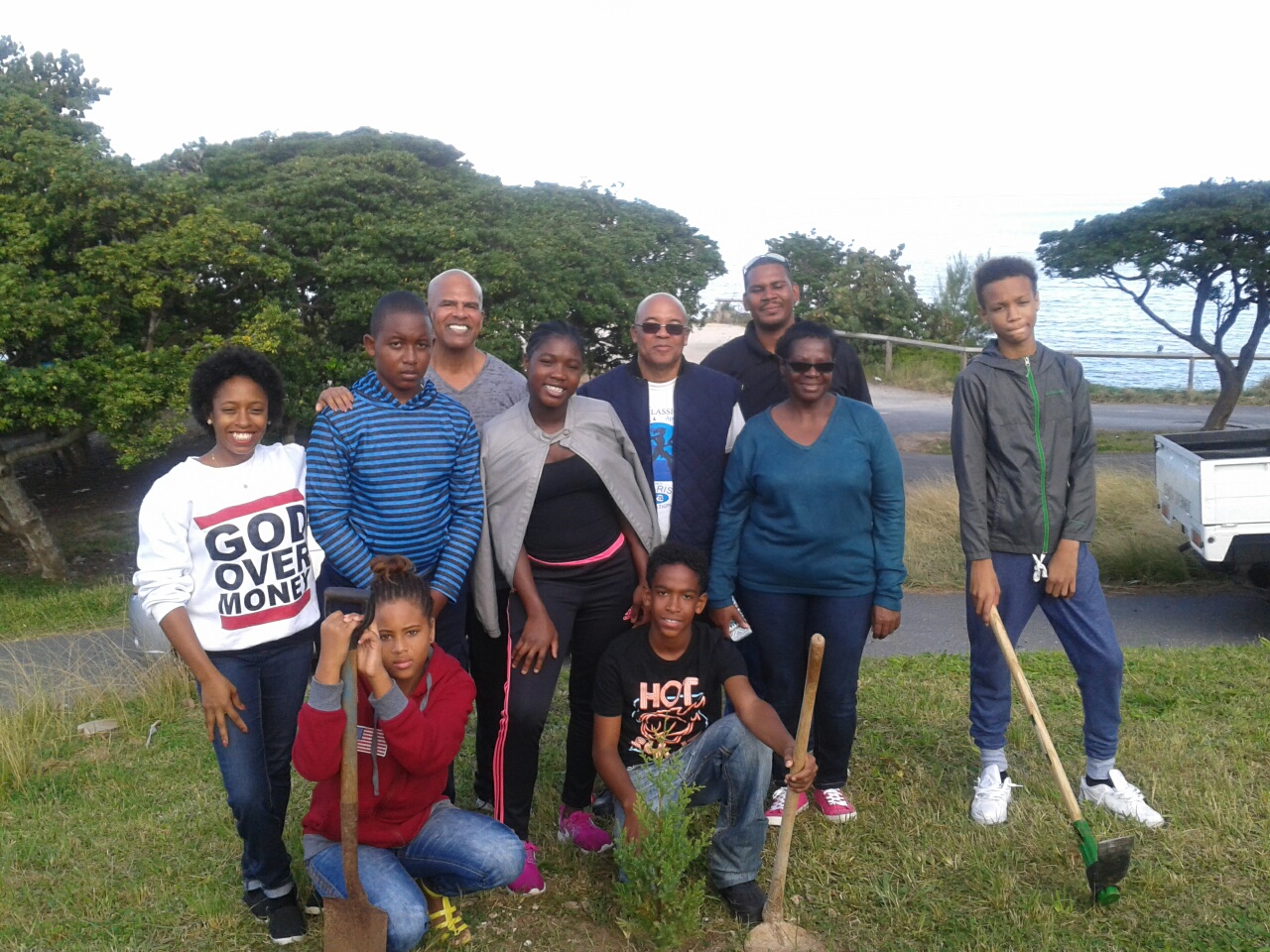 "This first program was designed to meet the needs of those Littles 12 years and over who are often harder to match. This also meant that the youth would play a key role in the program planning and delivery", she continued."
"Hence, during the community outreach portion of the program, the group brainstormed and chose that they would plant a tree for their community outreach work.
"In their "being charitable to others" portion of the program, they chose to raise money to buy a wheel chair of a former unmatched Little brother of the BBBS program, Jaime Brangman, who has Cerebral Palsy. For this project the group raised $1,308 over a 3 month period doing a car wash, bake sale and group bowling competition.
"The Littles worked in a group on the projects with Big Volunteers, Damon Watson, George Outerbridge, Salintae Tuzo-Smith and Janice Holdipp throughout the 9-month period. They graduated, parents felt, with notable improvement in the 5 "c"s of youth development – confidence, competence, connection, character and caring/compassion.
"The program commences again in September 2016 with new recruits and the above Littles, if they are still unmatched, serving as junior leaders.
"The 2015 program was largely funded by the generous support of AWAC."
Read More About
Category: All