[Updated with video] The 2016 Rio Olympic Opening Ceremony is taking place this evening [Aug 5], with an eight-strong Bermuda team — dressed in our traditional Bermuda shorts — entering the stadium behind flag-bearer Tyrone Smith.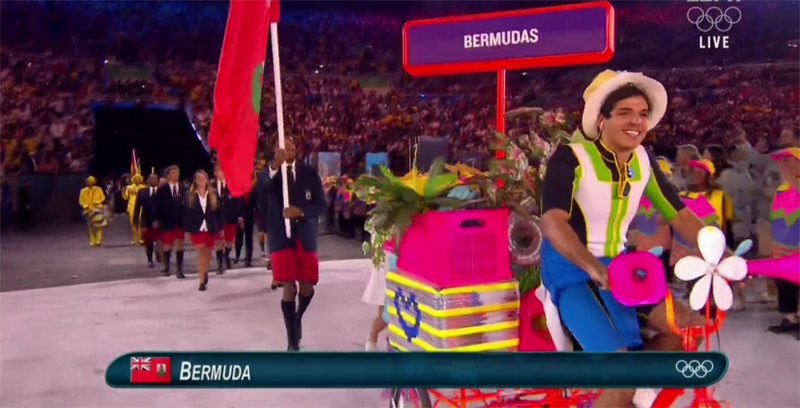 Competing for Bermuda will be Harold 'Tre'Houston in Athletics; Tyrone Smith in Athletics; Julian Fletcher in Swimming; Rebecca Heyliger in Swimming; Michelle 'Shelley' Pearson in Rowing; Cameron Pimentel in Sailing; Cecilia 'Ceci' Wollmann in Sailing; and Flora Duffy in Triathlon.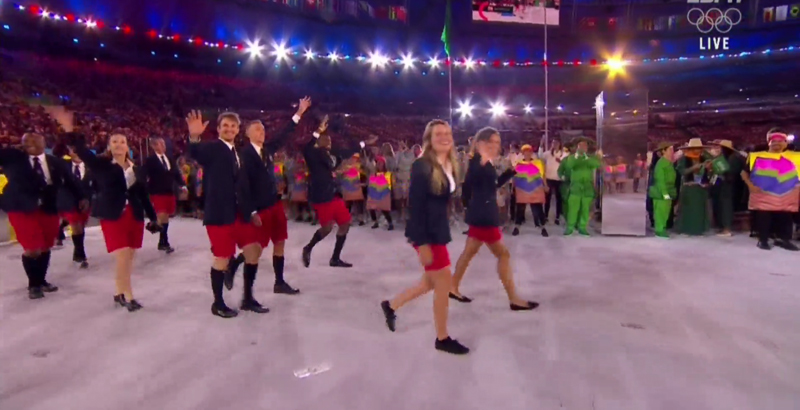 A BOA spokesperson previously said, ""The BOA congratulates the members of Team Bermuda on their significant successes in qualifying for the 2016 Summer Olympics in their respective disciplines. We are very proud of our athletes and we wish them the very best in competition in Rio."
The Games will take place from August 5 through August 21, with the official Rio 2016 website saying of the ceremonies, "Famous for touching large audiences, they combine the sports tradition with the best cultural expressions of the city and country hosting the competitions.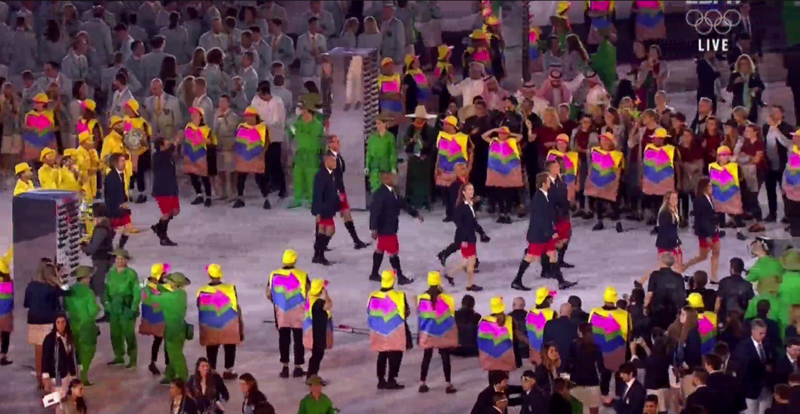 "For the opening ceremony of the Olympic Games [5 August], the programme expects a display that will highlight Brazil's diverse nature and the festive and welcoming way of Brazilians. Music and dance will be the highlights. The programme is expected to last approximately three hours and includes the parade of athletes and the lighting of the Olympic cauldron.
"The closing ceremony of the Olympic journey will be held on 21 August. It will be a new opportunity to celebrate Rio de Janeiro and Brazil, with that special feeling of looking back at the Games' best moments and handing over the Olympic flag to Tokyo, next host of the Games in 2020."
- Screenshots courtesy of the BBC app, which you can download on the Apple Store and Google Store.

Read More About