More than 300 ideas were submitted for the use of nine acres of reclaimed land at the Royal Naval Dockyard.
"The number of submissions was astonishing given that we only had a handful of weeks to publicise this," said Wayne Caines, chairman of the Cross Island Legacy Committee.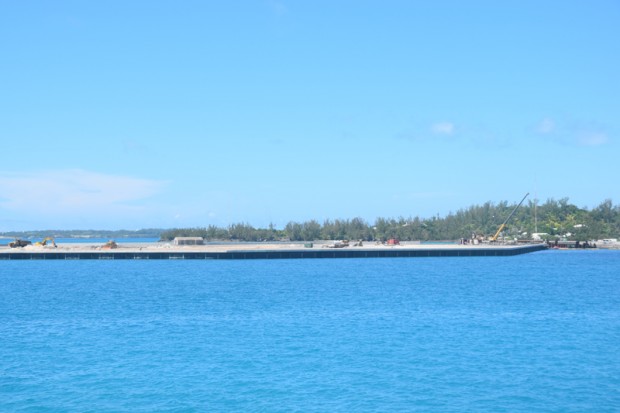 "I said at the start that I wanted 150 ideas, so to double that is fantastic and shows there are a lot of people out there who were keen to be part of creating a legacy for the benefit of future generations."
The Committee, which is being aided by Deloitte, was set the task of consulting as widely as possible over the use of Cross Island by the West End Development Corporation.
Now the Committee members will examine each idea and score them against a series of objectives before making recommendations to WEDCo.
The objectives are:
Economic – provides economic benefits to Bermuda 2. Environmental
That it is sensitive to the environment, surrounding historical significance, and marine habitats
Financial – that it delivers a good Return on Investment [ROI] for Bermuda
Whether it is financially viable
Social / Cultural – whether it is connected to Bermuda's heritage and culture and provides social benefits to Bermuda
Structural. Is a good fit for the location, physical site, and exposure to weather and elements?
Financial is weighted 16; economic is weighted at 25; environmental 20; social and cultural is 19.5, and structural is also 19.5.
The ideas for uses covered a broad range of categories including, agriculture; amusement/theme park; community and events centre; health and medicine; hotel; maritime, retail; housing; technology and eco-friendly developments.
Mr Caines added: "Once we have made our recommendations, WEDCo will take up the task of finding an end use, or uses. I am very confident that the WEDCo board is totally committed to carrying out an RFP process that is both transparent and inclusive.
"I personally want to thank everyone who took part for being a voice in Bermuda's future."
The deadline for submissions was Sunday, July 31.
Read More About