In an effort to boost awareness of their upcoming anniversary event at Albuoy's Point, the Bermuda Sloop Foundation held a rally at East Broadway this morning [Sept 29].
The rally saw a group of students, parents, staff, and supporters on East Broadway with boat flags, posters, and Spirit of Bermuda shirts on hand.
Another rally will be held at the same spot tomorrow morning [Sept 30].
The anniversary event will see the Foundation celebrate the 10th anniversary of the arrival of the Spirit of Bermuda, with the free and event beginning at 5.30pm and ending at 8.30pm on September 30.
In addition to the flotilla arrival and tours of the Spirit of Bermuda, the event will include entertainment from The Simons Brothers, Showtime Drumline, Chewstick Culture Club, Gombeys, Aerial Performers, and Rockfire Productions, with food vendors on hand to provide refreshment options during the festivities.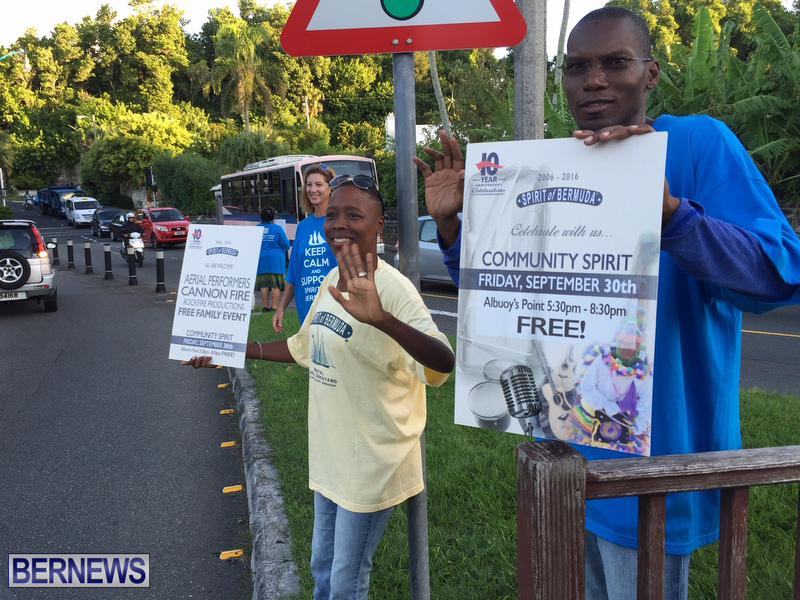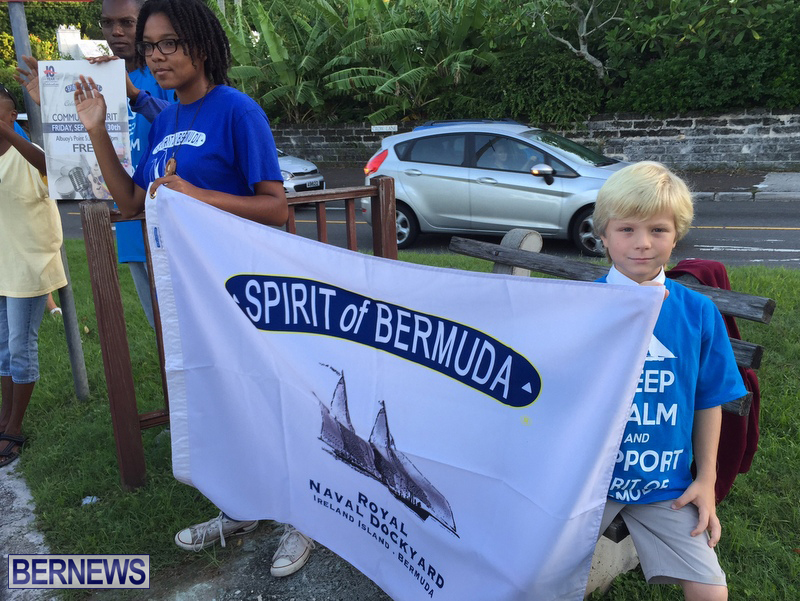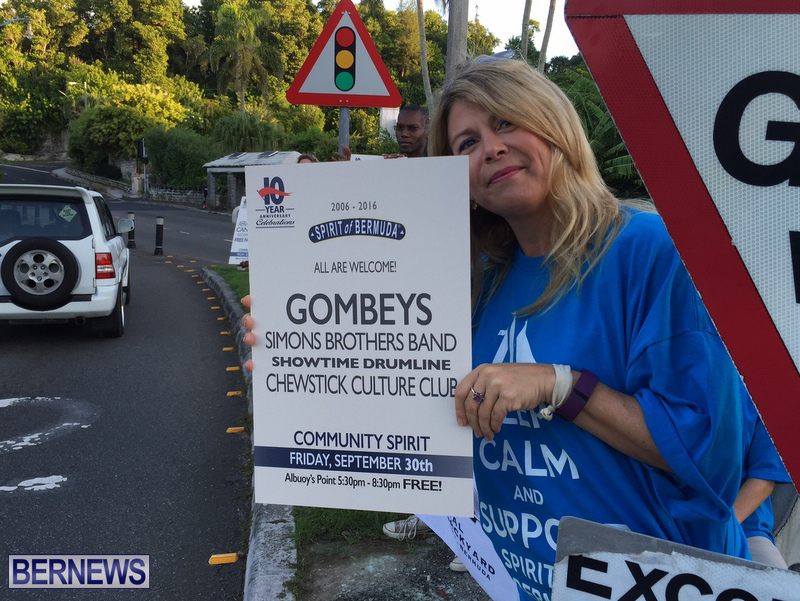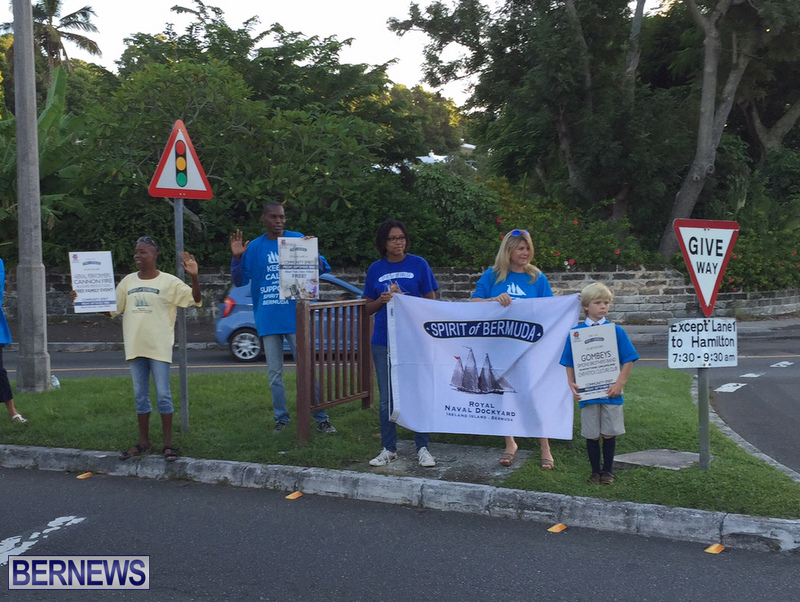 Read More About