Planning Factory Bermuda [PFB] is bringing a chance at a "frosty Christmas" this holiday season, with an outdoor 'ice skating rink' set to open next month in the east end.
With the help of two-year presenting sponsors, RUBiS and Bermuda Gas, St. George Skates — which will use will use man-made synthetic ice – will be open on scheduled dates from November 26 until January 1 at Somers Garden in St. George's.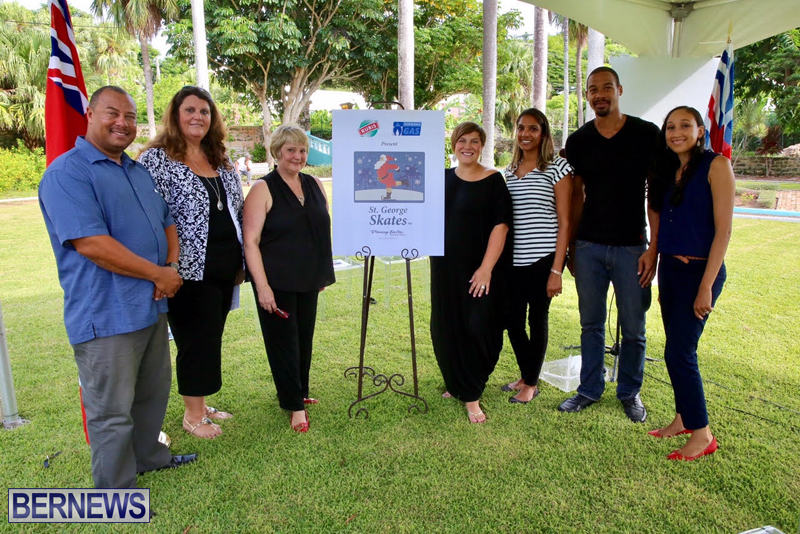 The event was launched by PFB, a local Event Management Company, as a family-friendly activity for the whole community to enjoy. In addition to skating, there will be festive music, the lighting of Somers Garden and a few vendors offering light snacks and drinks for the public to buy, including Sweetsaak Bakery and The Bermuda Sugar Cookie Lady Confections.
"We wanted to bring a new event to St. George's, something that had never been done before, that would be of high interest and that everyone could enjoy," said Cher Przelomski, Vice President of Planning Factory Bermuda.
"Since launching our event management company here eight years ago, we concentrated on corporate events and meetings. However, we always hoped to bring a community event to the island. Before now the timing has never been exactly right, but we're grateful St. George Skates has been something both the community and sponsors have been quick to embrace."
Kathyrn Massa, the CEO of PFB, said they were "thrilled" to welcome RUBiS and Bermuda Gas as their Presenting Sponsors for the next two years. "Their generous support is making the skating rink possible," Ms. Massa said.
"The Bermuda Tourism Authority has also seen the potential in an event like this to engage tourists during the slower off season months and warmly offered their backing. Overall, we see this as an all-inclusive event for Bermudians and tourists to enjoy and are working to add more sponsors who see the value in our efforts and their sponsorship benefits."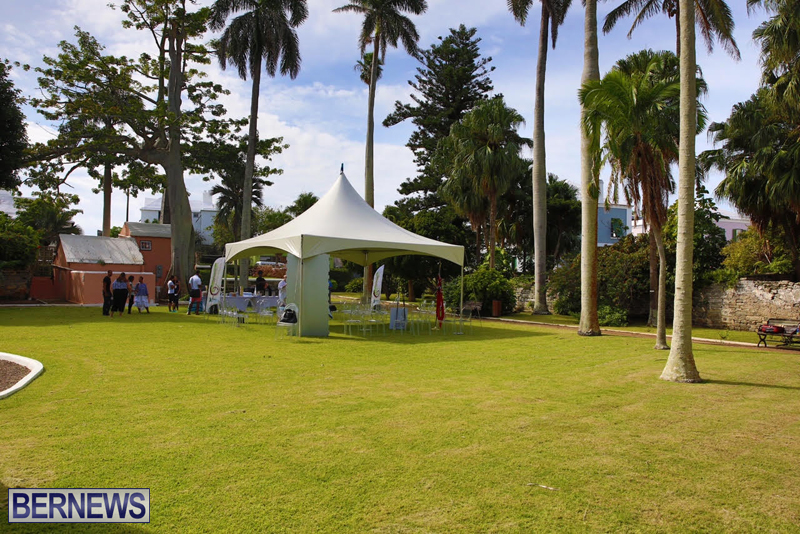 Graham Redford, Managing Director of RUBiS said, "RUBiS is known for being an innovative company. As this event is something new and exciting for Bermuda, it aligns perfectly with our company culture and philosophy.
"On top of that we are always keen to support anything that helps stimulate business in St George's. We are looking forward to seeing residents get out there on the ice and enjoy something they ordinarily might not be able to."
St. George Skates was inspired last year by a conversation with Ray Lambert, the Economic Development Officer in St. George. He felt it would be great to have an ice rink on the island since he and Corporation of St. George, Bermuda's oldest town, had already considered such an endeavour in the past.
Until the week of Christmas, the rink will be open on Fridays, Saturdays and Sundays and closed during the week. After December 20, it will be open from Tuesday to Sunday – with the exception of Christmas and Boxing Day. On New Year's Eve the rink will be available to skaters until 11pm. See the website for exact scheduling details.
An hour of skating, including transition on and off the ice, costs $20 per person, including skates; however, with a $5 discount coupon per person obtained at any RUBIS gas station, the entrance fee will be discounted to $15. See any RUBiS gas station for further details.
The company said, "Skates from Children's size 8/9, all the way up to Men's 13 will be offered. In addition, if anyone has skates of their own they are welcome to bring those to the rink in order to test their skills on the ice or learn to skate."
For more information, visit sgs.planningfactory.com.
Read More About
Category: All, Entertainment, News