[Updating] The issues surrounding the condition of the TN Tatem Middle School building continue this morning [Dec 2], with students and teachers gathered outside the school, and it appears they do not plan to enter the school building at this time.
On Monday the school was closed as teachers did not report to work, and yesterday the Bermuda Union of Teachers held a press briefing to address the building conditions, asking the Government to "stop politicizing this and make children their priority, and truly take care of the sick building."
There have been ongoing issues regarding the school's condition, and the School Facilities Inspection Report was recently released, detailing problems including signs of roach infestation, moldy stench inside room from poor ventilation and missing ceiling tiles.
The 13-page report [PDF] also lists broken and unserviced air conditioning unit with mold, broken electrical sockets with exposed electrical wiring, missing ceiling tiles with exposed electrical wiring, urinal plumbing pipes shows sign of algae growth, leaking pipes, moldy cupboard drawers with insect/pest infestation and more.
Earlier this week, Minister of Education Wayne Scott said: "I have met with the Government Health and Safety Officer to review his facilities inspection report at T. N. Tatem Middle School.
"The Health and Safety Officer has advised that school building is safe to be occupied and there are no imminent health and safety concerns based on the report.
"This report, however, underscores the need for thorough cleaning, electrical repairs, and repairing leaks and replace damaged ceiling tiles amongst other maintenance issues.
"I have asked our facilities team and the Ministry of Public Works team to prepare a full plan by December 9th including a timeline for addressing all items that been identified in the report.
"I can assure parents, teachers, staff and students that we will address these within the timeframe that has been set by the Health and Safety Officer," Minister Scott added.
This is one of two developing matters this morning, with people also gathering at the House of Assembly grounds to protest the planned airport legislation.
The situation at TN Tatem Middle School is still ongoing at this time, and we will update as able.
Update 9.25am – Report from Don Burgess: Students and staff showed up at T.N. Tatem Middle School but did not enter the building as a sign of protest over a myriad of health and safety issues.
That decision was taken on Thursday evening after a two-hour meeting which involved Education Minister Wayne Scott.
The Ministry has a noon deadline today to meet the demands of the staff, PTA and parents to address the issues. An alternate site is being looked at to hold class for two weeks while the school is being thoroughly cleaned.
The Ministry proposed Clearwater Middle School as a site but it was rejected by staff and parents as being too far to get students to every day. Bermuda College was also ruled out as a site as it will be in the midst of exams.
A staff member told Bernews they want to emphasize that it is not about skipping school for two weeks as they want to fill their duty in educating the students.
Update 11.32am: Minister of Education Wayne Scott said, "Our school teams are currently monitoring the developments taking place at TN Tatem and providing assistance to the principal where needed. We are also taking action on some of the urgent items outlined in the report.
"I am also releasing this independent air quality report [PDF], as it was requested as part of the outcome of a meeting that I attended last evening with teachers and parents at TN Tatem. I want to stress, that under no circumstances do I want this report, in any way, to minimize the concerns around TN Tatem.
"All issues and concerns are deemed important and are being taken seriously by the Ministry of Education and by this Government. I can assure parents, teachers and students that we will be taking immediate steps to address their concerns."
Update 2.02pm: The Government said, "Please be advised that the Ministry of Education has made the decision to close TN Tatem Middle School for the remainder of the school day. The Principal and PTA executives have notified parents."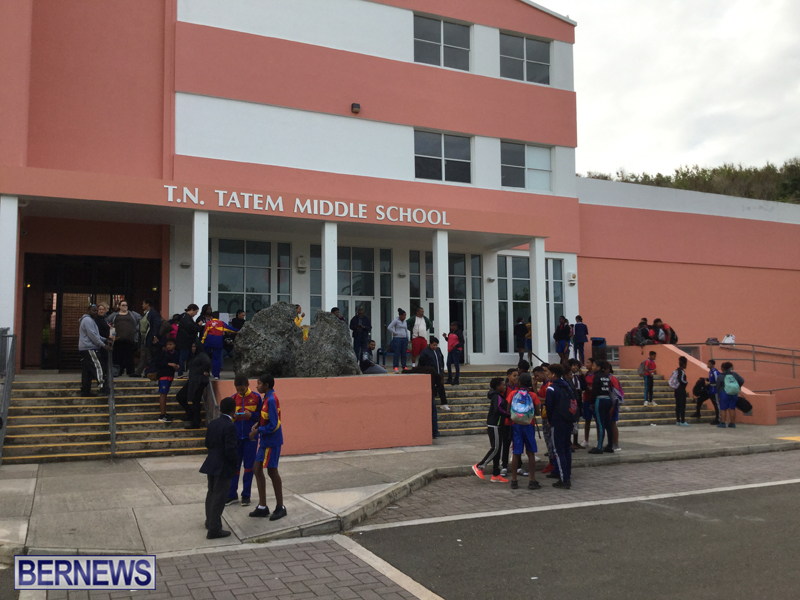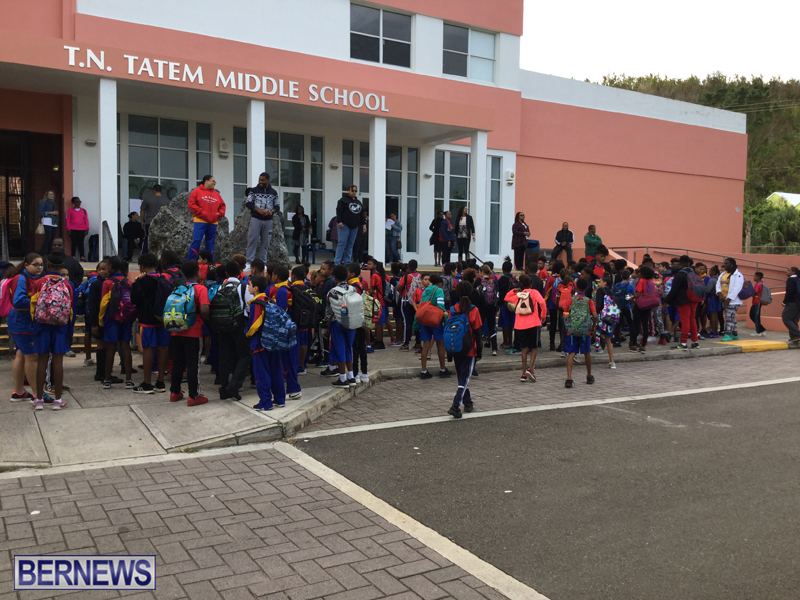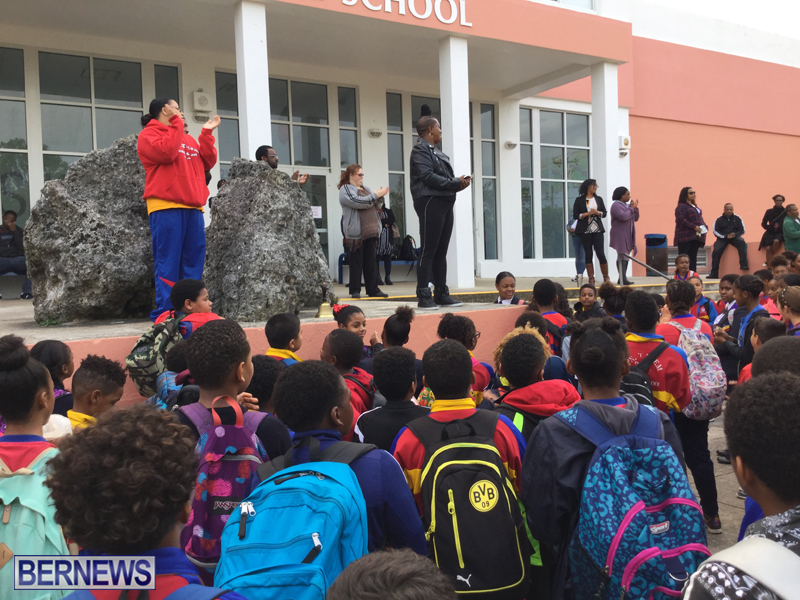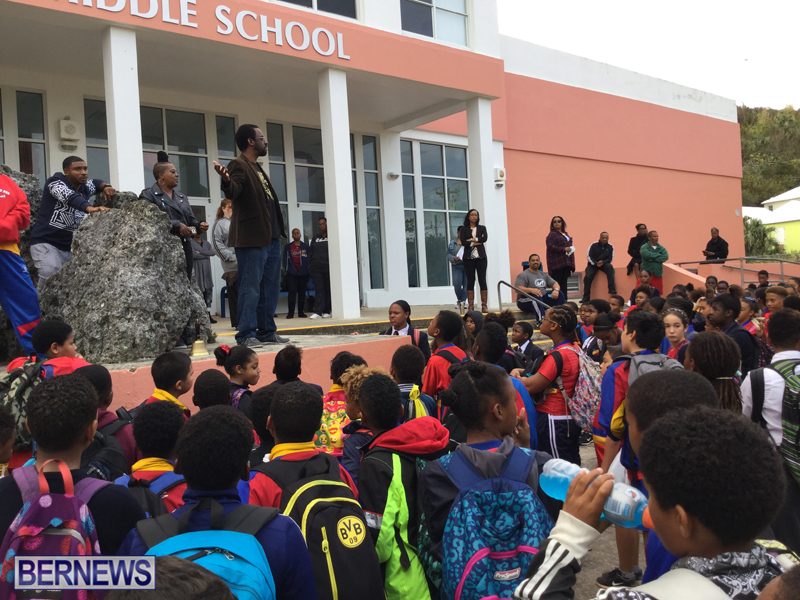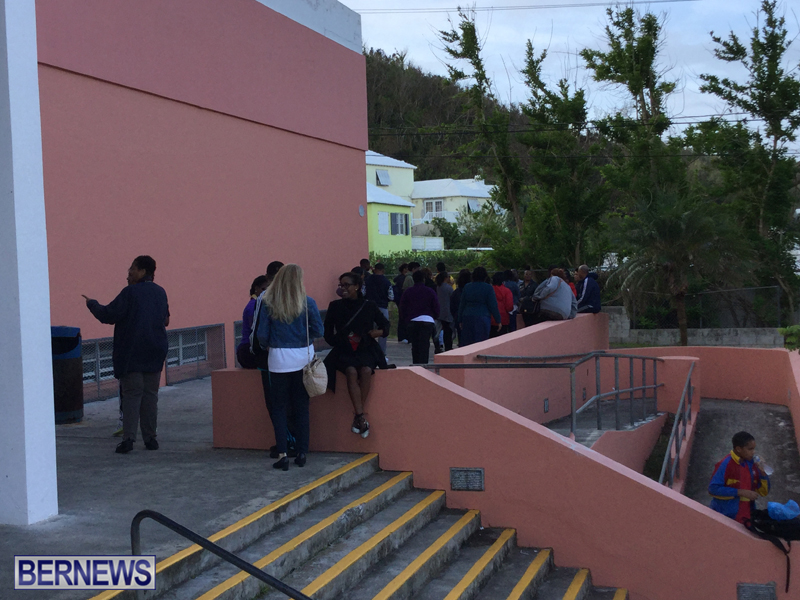 Read More About