A.S. Cooper & Sons is relocating its Washington Mall based ASC Express boutique and will be creating a new Juniors department on the second floor of the A.S. Cooper Main Store.
The new department will be situated next to the children's fashion area and the company said it will allow for a smoother flow of foot traffic in an environment that is attractive and comfortable to shop in.
While the merchandise will move on January 22nd, most of the cosmetic changes and upgrades to the department will occur between now and the end of March.
"The move to the Main Store will allow Cooper's to continue to feature the best brands from the ASC Express and will allow the expansion of its contemporary fashion offerings," the company said.
"The relocated department is expected to continue to be Bermuda's destination for teens, the young at heart and anyone with an eye for fast fashion.
"ASC Express is now in the midst of an aggressive relocation sale with savings up to 40% off. The remaining seasonal inventory will be sold before the move on January 22nd."
"The new space requirement on the second floor will be created at the expense of the Woman's Plus Size department."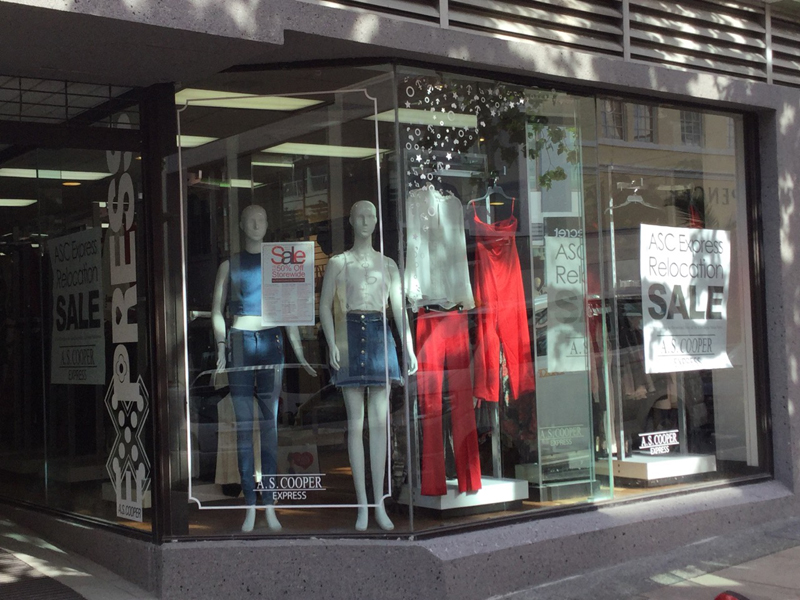 Cooper's Managing Director, Somers Cooper explained that the difficult decision to move away from the Plus Size category was not made lightly, saying, "It pains me to leave our faithful Plus Size customers in the lurch but the current economic climate requires us to make this difficult business decision.
"We had a successful plus size woman's business for many years but have struggled lately as the current industry has undergone significant changes.
"This category has slowly suffered in North America for a number of years, exacerbated by the major department stores shifting their focus away from traditional named brands and creating their own private label brands, leaving less choice in the wholesale market for small retailers like us to purchase.
"Our ladies sportswear buyers will be including the larger sizes of the Missy fashion lines whenever possible. We are celebrating our 120th anniversary this year and we want to be around for at least 120 more.
"Essentially, A.S. Cooper Main Store will become a one-stop-shop for most local ladies shopping needs. Anchored by Cosmetics, Fragrances, Jewelry and Gifts on the ground floor, our second floor will feature Children's, Juniors and Ladies Sportswear as well as Somers' Cafe.
"Rounding out the offering upstairs are the ladies designer brands, dresses, accessories and the La Serena Spa on our 3rd floor at the Reid Street level.
"We believe these changes strengthen our goal to continue to be Bermuda's favorite retailer and destination for better fashion apparel, beauty and home goods."
Read More About