The National Soccer Coaches Association of America [NSCAA] Division III Men's All-Region teams were announced, and two Thomas College men's soccer student-athletes were named to the All-New England Teams, including Bermuda's Willie Clemons.
"Junior midfielder Willie Clemons [Paget, Bermuda / Warwick Academy] was named to the first team while sophomore forward Adam LaBrie [Yarmouth, Maine / Yarmouth] earned second team honors," the announcement said.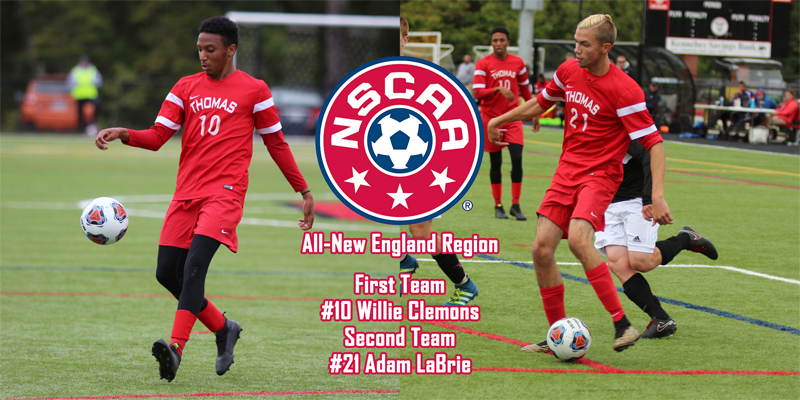 "Clemons started in 17 games this season, tallying three goals for the Terriers and led the North Atlantic Conference with 12 assists. He also ranked 13th in NCAA Division III in total assists and 7th in assists per game. Clemons joins fellow Bermudians Tre Ming [2015] and Mikkail Crockwell [2012] as recent players to be named to the first team.
"With the first team selection, Clemons is eligible for NSCAA Division III All-American honors."

Read More About