[Updating: Match ends in a draw] The much anticipated Somerset vs St. George's cricket match got underway, with most the first day's action suspended due to rainfall. The first day has now concluded, and we will continue live updates for the second day of action on Friday, and are also carrying a live video stream of the cricket action.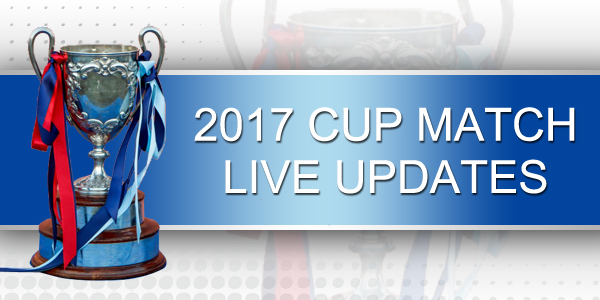 Cup Match Holiday Information
The live blog below will be updated throughout the entire holiday, and for strictly cricket updates you can also follow our dedicated sports Twitter account @BernewsSports where we will be live tweeting the match, and you can see all our Cup Match coverage here.
We will be aiming to cover as much as we can island-wide, and if you can assist and have any great photos or video clips you can send in of the holiday, please email them to info@bernews.com!

Read More About