The Ministry of Home Affairs and the Department of Environment and Natural Resources have announced that Alex Wilks is the recipient of a $500 gift certificate for Masters Ltd that was offered by the Department to encourage the return of tags from their Red Hind research tagging program.
A spokesperson said, "Marine Resources Officers have been conducting tagging studies on Red Hind and Black Grouper over the past year to better understand their movements around the Bermuda Platform, particularly at spawning aggregations sites.
"Members of the public will recall that the closed season for the Red Hind spawning areas was recently shifted forward by two weeks to account for behavioural changes that resource managers think are related to increasing seawater temperatures.
"Thanks to the collaborative efforts of several commercial fishermen, over 300 Red Hinds have been tagged with numbered plastic 'spaghetti' tags, and acoustic transmitters were implanted in the body cavities of several fish to monitor their presence at the spawning grounds. These tags are similar to those that have been used on Black Groupers since 2008."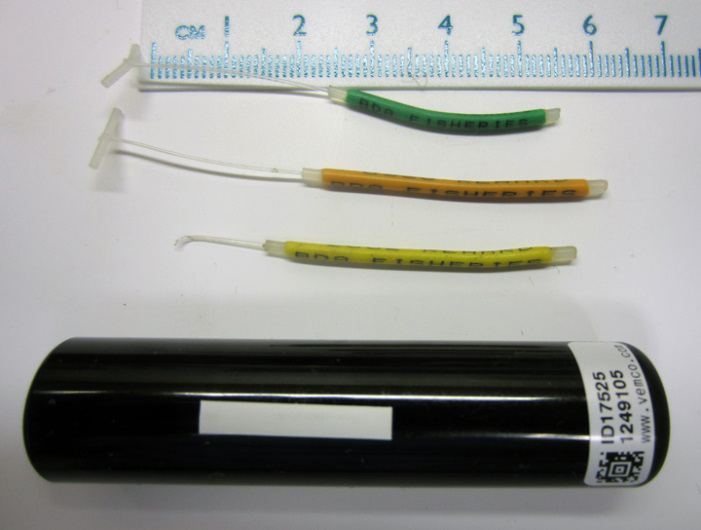 "During the past year, five people returned tag information from 13 Red Hinds, contributing to our understanding of the catch rates and population size of this species in Bermuda.
"Tag numbers went into a draw for the gift certificate, kindly donated by Masters Ltd. President Susan Wilson, who is chair of the Marine Resources Board – the stakeholder group that advises the Minister on marine environmental issues.
"Hundreds of tagged Red Hinds are still at large and, although the draw has now been made, members of the public are encouraged to continue to submit the tags and information on any further tagged fish that may be caught.
"If you catch a tagged fish, please note the date and catch location, and contact us at 239-2326 or fisheries@gov.bm. We would like to get the length and weight of the fish and remove the tags.
"The Department of Environment and Natural Resources urges the public to familiarize themselves with the Seasonally Protected Areas and the revised legislation, which also includes changes to the daily catch limits, in order to help conserve our Red Hind population."
Read More About
Category: All