As part of their effort to show that "policing is not all about enforcement," many police officers and support staff  are holding several community initiatives for the holiday season.
A police spokesperson said, "The Bermuda Police Service [BPS] is headed into the holidays full steam ahead, with several community initiatives taking place in the coming weeks.
"Many police officers and support staff have gone out of their way to demonstrate that policing is not all about enforcement. We are all part of the community we serve, and these events are intended to support and thank the community over the holiday season.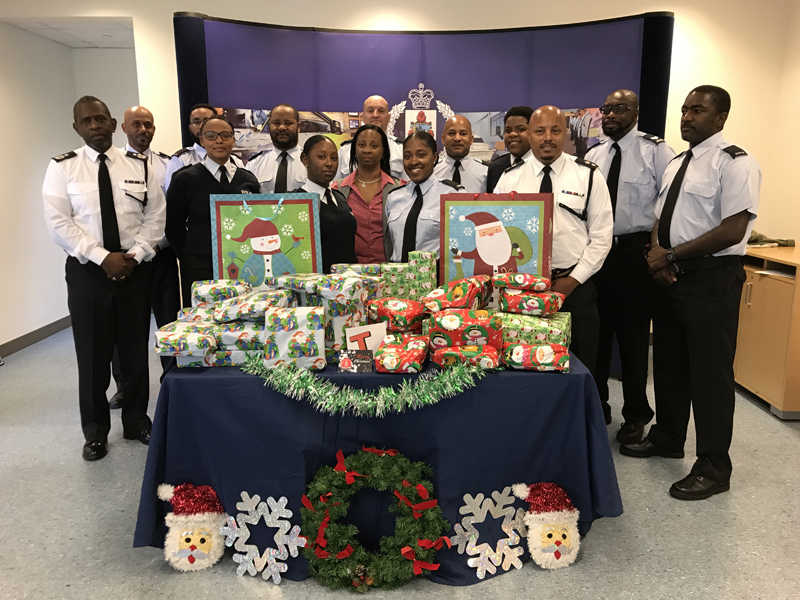 "Through our daily engagement with the community we sometimes come into contact with people who are desperately in need of help, especially around the holidays, and we are committed to doing what we can to help.
"On Tuesday 12th December, 'B' Watch Central helped to make Christmas extra special for two students from Prospect Primary School.
"Over the past 3 years 'B' Watch Central have been involved in a community initiative they call "Give a child a Christmas". Each year the Watch selects a school from the central parishes and asks the school guidance counselor to identify two students, male and female, whose families may need a helping hand during the Christmas holiday.
"The initiative came about, as a way of giving back to the community and showing a softer side of policing from frontline officers. The gifts include clothing, shoes, toys and grocery items donated by 'B' Watch Central.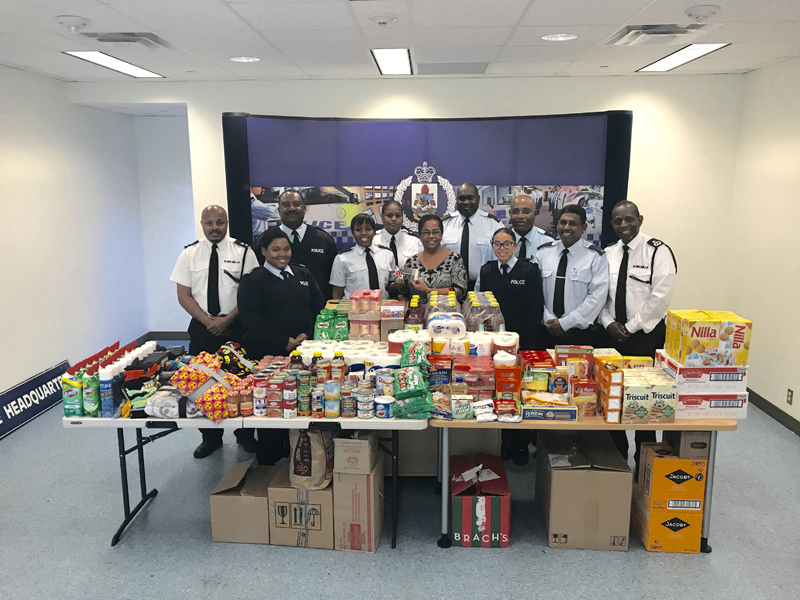 "On Wednesday 13th December, two of our departments held community events. The Police Support Unit [PSU] hosted a Seniors' Tea at the Royal Bermuda Regiment dining hall.
"The tea which took place between 11:30am & 3pm, was attended by over 150 seniors.
"Soup and sandwiches were prepared by our resident chefs PCs Roy and Blackman and cupcakes made by our resident pastry chef PC Simmons.
"The seniors were also entertained with musical selections performed by PC Damon Hollis, before a raffle draw was held and prizes being handed out by Santa and his elves. The top raffle prize was a very hefty Christmas Hamper generously donated by Lions Club with all the other prizes being donated by PSU head, Inspector Tracy Burgess.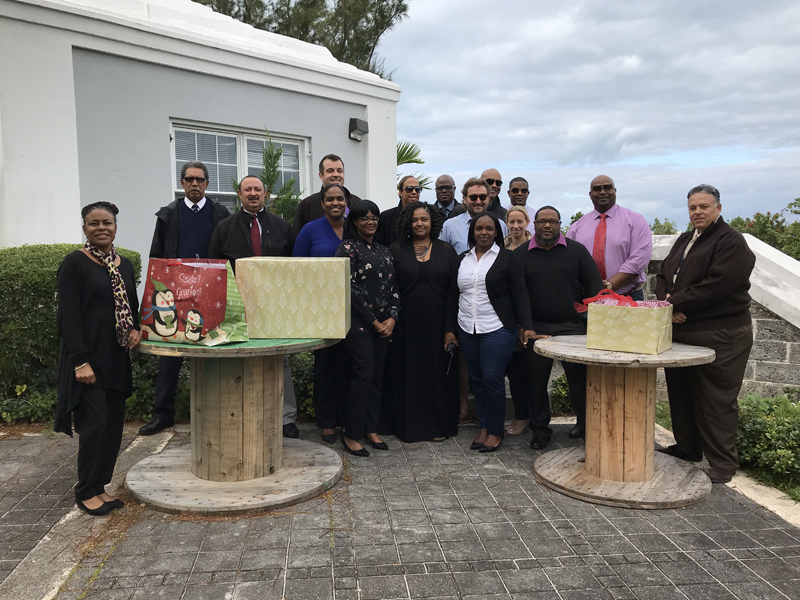 "A special thank you to our sister agency the Royal Bermuda Regiment for lending us the use of their dining hall.
"The Community Action Team [CAT] presented Ms. Brenda Fubler from Age Concern with food items, blankets, socks, toiletries and cleaning supplies, that will be distributed to seniors in need over the holiday season.
"The items were donated by CAT officers, 'D' Watch Comops, Southside Police Station, several individual officers and the BGA Group of Companies.
"In addition to the donations made to Age Concern, CAT officers are set to deliver a Christmas Hamper with a specific needs list to a senior citizen in the western parishes.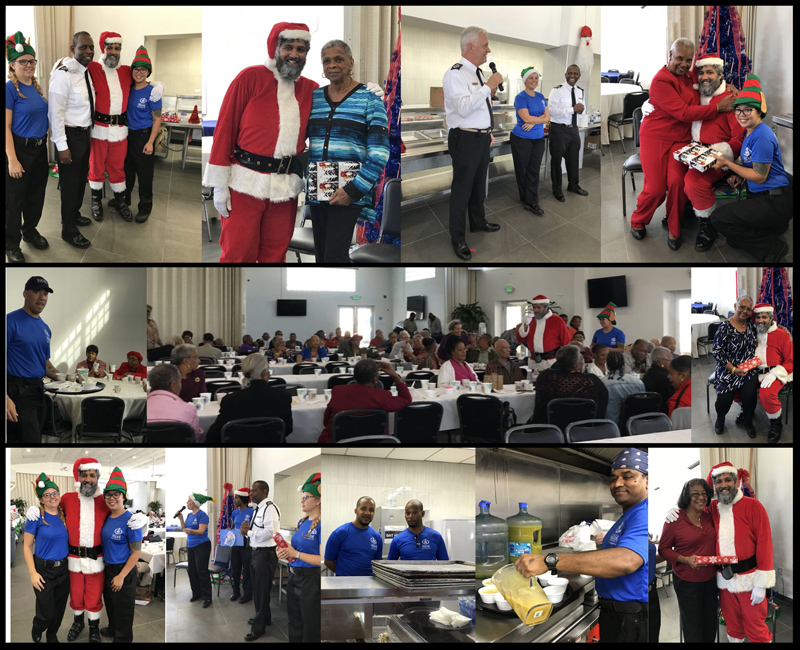 "The Serious Crime Unit have been assisting various helping agencies for at least 5 years. Each year a different agency is selected by the officers within the unit.
"On Thursday 14th December, they presented the Teen Haven with a new desktop computer and toiletries for the 5 families which include 10 children, currently living at the facility.
"The donation was received by the Executive Director Ms. Michelle Wade and board member Mrs. Olga Scott. Ms. Wade and her staff are extremely grateful for the donations made by the Serious Crime Unit and other members of the community this holiday season.
Chief Inspector Astwood explained that Serious Crime Unit are always dealing with serious offences, and she and her team believe that giving back to the community, by showing that the police care about the social issues within the community, will eventually have a positive impact on future generations, ultimately helping to reduce crime."

Read More About
Category: All