Oyster Consulting [Bermuda] Ltd. announced that Ian Mutch joined the financial services consulting firm effective yesterday, and Blaine Outerbridge joined the firm in 2017.
"Ian Mutch is an industry professional with 20 years of experience in Risk and Compliance in the global banking, insurance, foreign exchange and payment solutions sectors," the company said.
"Ian's experience also includes business continuity planning, data privacy, cybersecurity and technology audit expertise. He spent much of his career to date working in London, moving back to Bermuda in 2014 to work with the Bank of Butterfield.
Ian Mutch and Blaine Outerbridge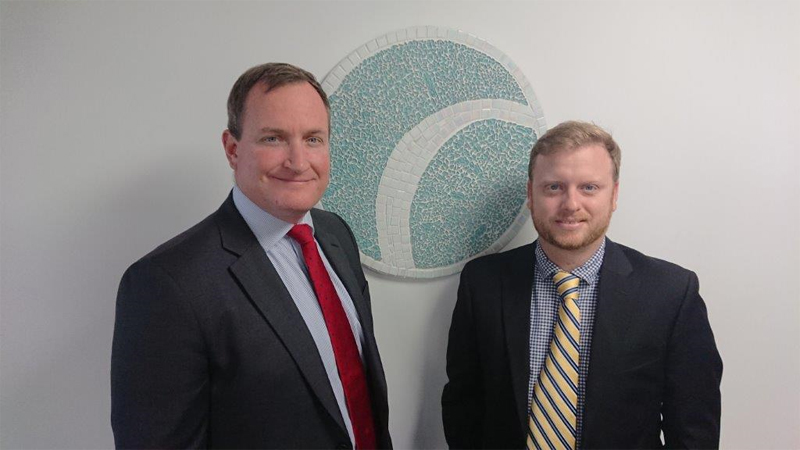 "Blaine Outerbridge will provide general compliance consulting, with an emphasis on managing local and international banking 'Know Your Customer' documentation. Blaine also has international experience as an Operations Manager and Consultant for Noble Asia Services Group in Hong Kong."
"We are delighted to welcome Ian and Blaine to the Oyster team. 2018 will be an exciting year for us as we continue to grow our team and expand our product offerings to meet our client's requirements. This includes adding enhanced due diligence and background investigations as well as online training courses to our suite of services," explains Alison Morrison, Managing Director, Oyster Consulting. [Bermuda] Ltd.
Mr Mutch added, "I'm excited to be joining Oyster, and look forward to helping our clients maintain their competitive edge and successfully navigate the rapidly changing risk and compliance environment. Oyster has always offered a bespoke service, and I hope to help strengthen that even further."
"Joining Oyster is an exciting opportunity for me. Oyster is a unique company offering a wide range of financial services and everyone in the team is a professional with vast experience. I look forward to contributing to the great work that Oyster has been doing and, at the same time, learning from my fellow colleagues." said Mr Outerbridge.

Read More About