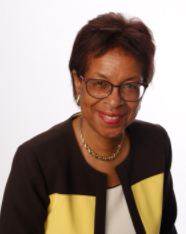 [Opinion column written by Opposition Leader Jeanne Atherden]
"Your voice must be heard: A call to the women of Bermuda to get involved in politics… your strengths can and will make a difference to Bermuda's future" … Jeanne Atherden, JP MP Opposition Leader
As we approach the end of National Women's History Month, a time to reflect, recognize and celebrate the significant achievements and contributions that women have made worldwide and particularly here in Bermuda… We are a country full of powerful, smart women leaders. I take this important month as an opportunity to honour women who have shaped Bermuda's history and its future.
Bermuda prides itself on being progressive and we have been ahead of many countries in this regard. Bermuda has had three women Premiers: Dame Pamela Gordon:1997/98; Dame Jennifer Smith: 1998/2003; Paula Cox 2010/12). Bermudians should be proud of the fact that women have overcome the barriers and stereotypes that others still face worldwide. This is indeed something to be proud of as a nation!
This is also the perfect time to encourage women to continue to be empowered, to recognize how important their participation and leadership is to our community and that they CAN make an enormous difference to the lives of all Bermudians by getting involved. As Opposition Leader of the One Bermuda Alliance, I would like to see more women in politics.
As a community, we are responsible, for not only promoting growth but also empowerment. Our response to this very important issue must be pervasive and deliberate. So I will share with you the OBA's plan of action:
We will promote and encourage the involvement of women in the political process through the OBA diversity initiative. This will include a mentoring component which will provide support for women initiation and beyond
As part of the Women's Agenda, we will research and identify an issue that the OBA will champion annually related to women
We will host routine community forums that discuss women's political and non-political issues
So, to the women of Bermuda, I reiterate, your voice must be heard… your strengths, your abilities, can and will make a difference to Bermuda's future. The OBA pledges to provide an avenue , so get involved. We want Bermuda stronger, safer… and most importantly we want to create a better future for our children!
- Opposition Leader Jeanne Atherden

20 Most Recent Opinion Columns

Opinion columns reflect the views of the writer, and not those of Bernews Ltd. To submit an Opinion Column/Letter to the Editor, please email info@bernews.com. Bernews welcomes submissions, and while there are no length restrictions, all columns must be signed by the writer's real name.
-
Read More About