After adjusting for the retail sales rate of inflation – measured at 2.0% in January – the overall volume of retail sales increased 1.0%, according to the recently released Retail Sales Index.
"Three of the seven retail sectors recorded increases in sales volume with apparel stores recording the largest increase of 16.4%. The next largest sales volume increase was for building material store sales which increased by 3.8%," the report said.
Chart extracted from the report: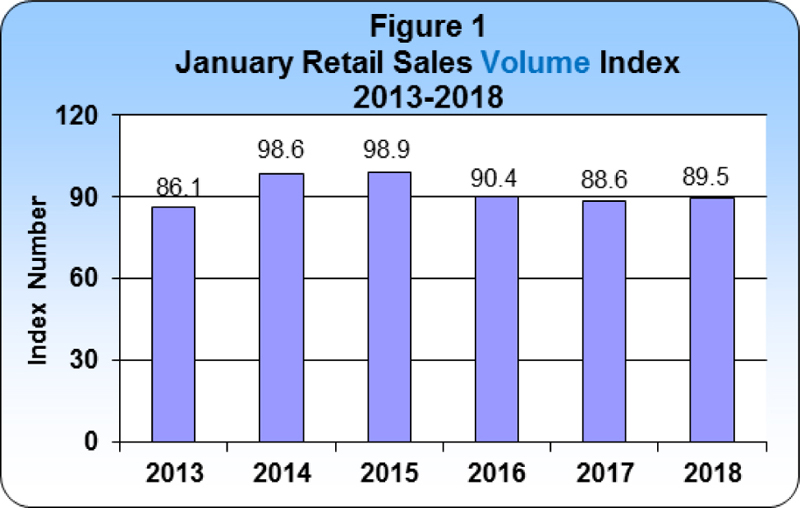 "In value terms, retail sales increased 3.0% to an estimated $87.1 million. Returning residents declared overseas purchases valued at $4.4 million, which was the same as in January 2017. This contributed to a combined local and overseas spending of $91.5 million.
"Excluding Sundays, there were 26 shopping days during the month, one more than in January 2017."
The full 2018 January Retail Sales Index is below [PDF here]:
Read More About