Amir Dill and Majesty Wilson will represent Bermuda at the Football for Friendship youth programme which will be held just prior to the start of the FIFA World Cup Russia.
The BFA said, "Football for Friendship [F4F] is an annual International Children's social program implemented by Gazprom. The goal of the program is to cultivate in the younger generation important values and interest in a healthy lifestyle through football.
"Within the framework of the program football players at the age of 12 from different countries take part in the annual International Football for Friendship Children's Forum, the Football for Friendship World Championship and the International Day of Football and Friendship.
"On the occasion of the FIFA World Cup Russia 2018, Gazprom have invited two youth from each of FIFA's 211 Member Association together with two chaperones to travel to Russia to participate in the F4F Program.  The two youth from each member association were selected in the capacity as a player and a journalist respectively.
"The Bermuda Football Association have selected two youth from our National Academy Program namely student athletes Amir Dill who will represent Bermuda as the youth player and Majesty Wilson who will represent Bermuda as the youth journalist.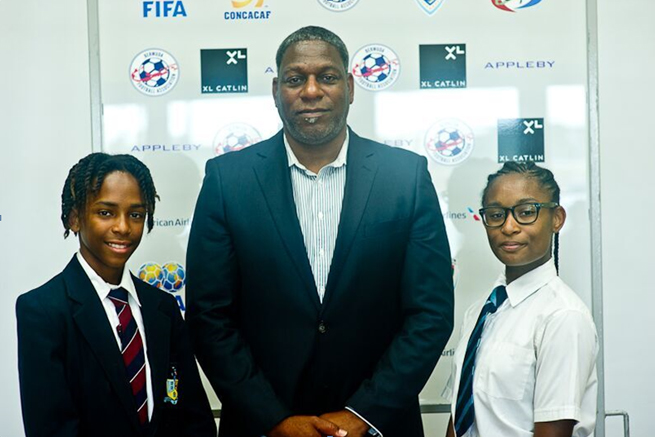 "Amir and Majesty were required to submit an essay on why they should be selected to participate in the F4F program and their most recent school grades.
"The Gazprom organizers were suitably impressed with our selections and approved both Amir and Majesty as our representatives.  The players will be accompanied by BFA 2nd Vice President Mr. Crenstant Williams and Ms. Ricketta Warner, BFA Women's Live Your Goals Coach respectively.
The event will be held from June 8 – 15 just prior to the start of the FIFA World Cup Russia with the opening match kick off on June 14 in Moscow.

Read More About