The Bermuda Dressage Group notes that junior members, Robin Stempel, Kelsey Amos and Maya DaSilveria "secured very commendable performances" at the 2018 Youth Dressage Festival held in Saugerties, New York this past week.
Robin Stempel riding her new horse, Rossano Royal 2, placed 2nd in the Third Level Division whilst Kelsey Amos, riding Queen's Faithfully, finished 1st in the FEI Children's Division and 4th in the First Level Division 12-15 years.
Amos was also awarded the UVM Roseanna Memorial Trophy for the highest score achieved whilst competing on a Morgan bred horse. Youngest of the team, Maya DaSilveria, riding Mae West, finished 2nd in the Walk, Trot & Canter – 12 Years & Under Division.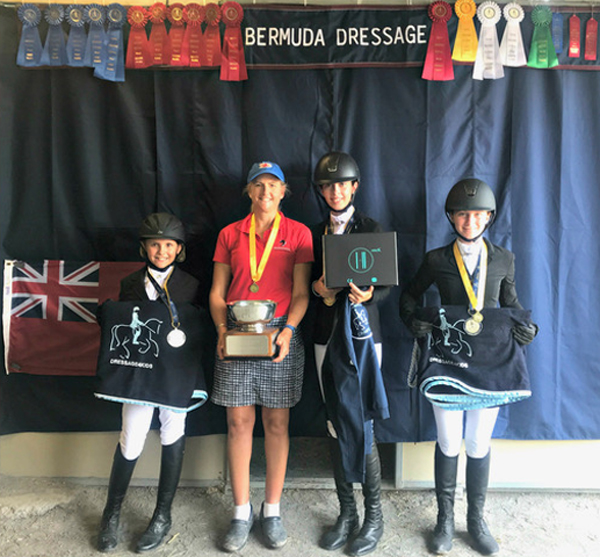 Overall the Bermuda team finished 3rd in their division and 12th out of a total of 45 teams.
National Dressage Coach, Angela Halloran Smith, who accompanied the three young dressage riders, was extremely pleased with their performances in this very competitive event.

Read More About