The island's newest soldiers today [July 6] spent the day perfecting their drill and weapons safety. Recruits at the Royal Bermuda Regiment's first summer Recruit Camp practiced their drill moves and worked with SA-80 rifles in preparation for their visit to the firing range next week.
Private Stevontae Somersall, 24, from Pembroke, said: "Drill's not so bad when everybody's on the same page. The instructors have made it easy and fun as well."
Troops perform the routine safety checks on their SA-80 rifles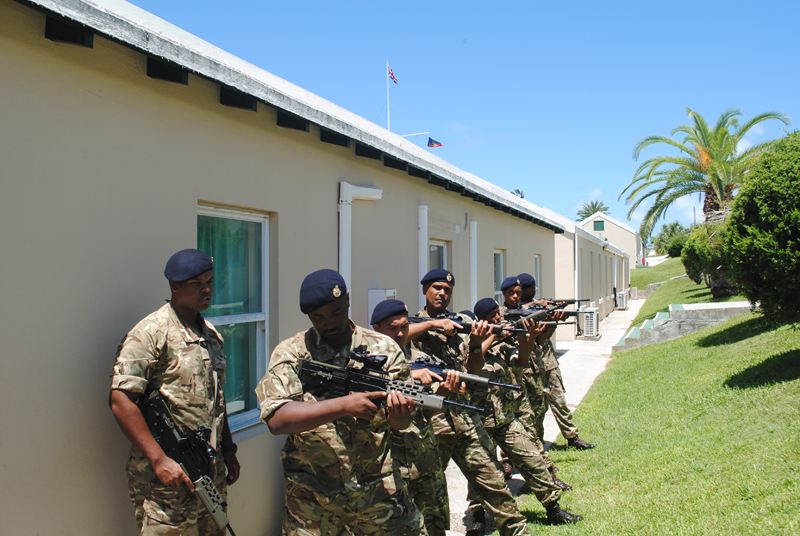 Pte Somersall, who plans to study music recording arts, added she had signed up to gain new life skills. She explained: "I wanted the discipline – I want to get into leadership positions and build my success outside the Regiment. I see the benefits the training can have outside."
Pte Somersall was speaking as the 23 recruits approached the half-way mark of a new, streamlined approach to the traditional two weeks of basic training.
She said: "It's had its challenging moments, but I feel great about myself and I'm determined to come out better than I came in." Pte Somersall added: "I enjoy the bond we have here and meeting new people."
Soldiers undergo classroom rifle training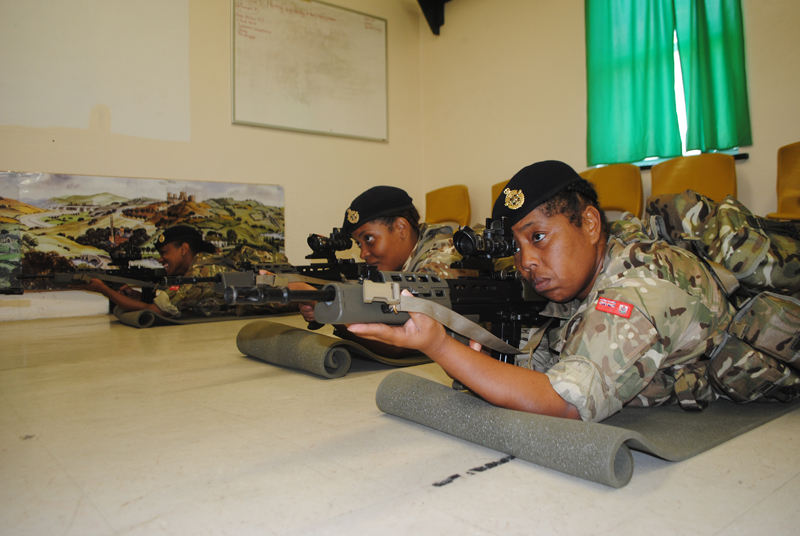 Section instructor Lance Corporal Jabari Hollis said he was pleased with his team's progress. L/Cpl Hollis, 23, from Warwick, a former conscript who re-enlisted, said: "They're catching on fast and they're learning well.
"They're definitely keen and they're as good a group as I have seen." He added: "The new system of training is definitely working. They're getting longer to learn and grasping the information."
Lance Corporal Jabari Hollis [centre] runs two recruits through rifle drill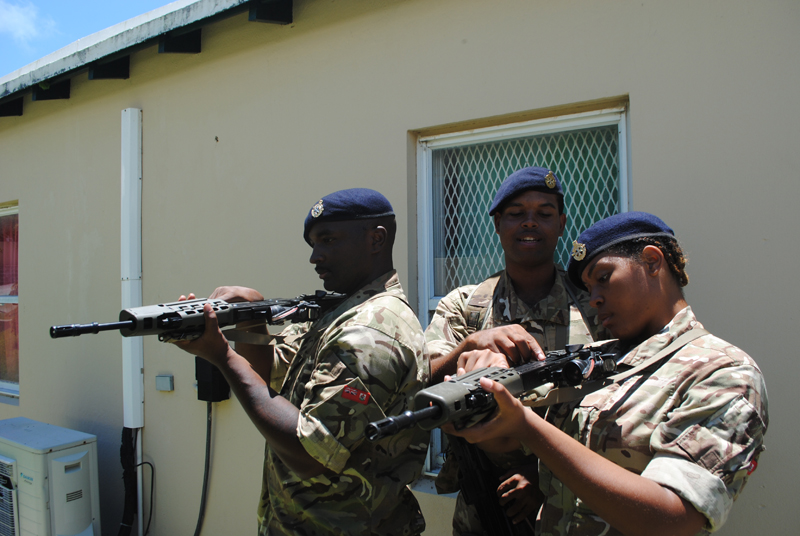 Major Ben Beasley, just awarded the British Empire Medal in the Queen's Birthday Honours List and the RBR Training Officer, said the updated training schedule "set very clear expectations."
He added: "We're assessing and auditing as we go and do continuing professional development by assessing our instructors.
"The idea is, if it's worth delivering, it's worth making sure it's correctly done and the recruits have undergone that transfer of learning. The recruits don't see it happening, but we're evaluating the delivery of all the training.
Private Stevontae Somersall after rigorous training on the RBR's SA-80 rifles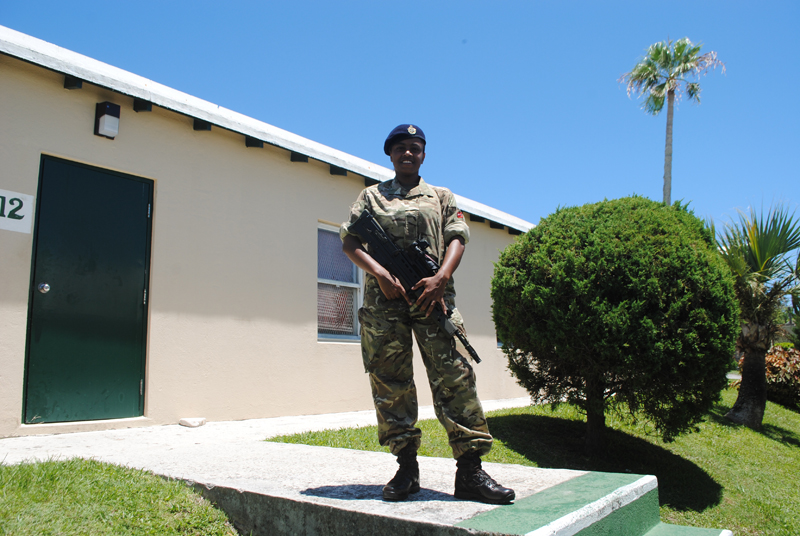 "We can identify areas where we can develop our instructors and we're working to make sure the training they provide is as close to doing the actual job as possible." Private Norman Sharp, originally from Kenya, said he had enjoyed Recruit Camp because it pushed him.
He explained: "I've been very lazy about the gym. This was quite a motivation because I've been practicing for Recruit Camp. I also want to gain leadership skills and meet new friends."
The RBR's newest recruits undergo rifle training before they are allowed to live fire on the shooting  range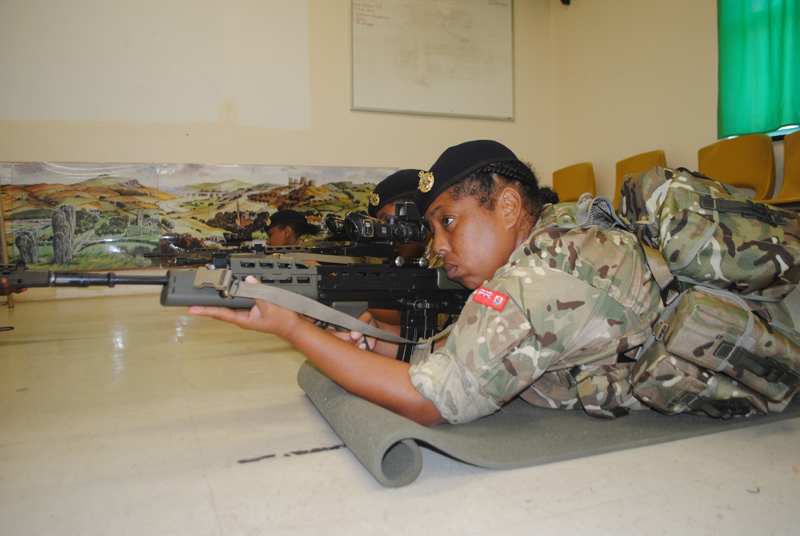 The 40-year-old software engineer from Southampton added: "I like the drill – it's really intense, but I like learning new things and that's something I've never done.
"I like the food as well and I'm enjoying weapons training." Pte Sharp said: "We get little sleep and getting laundry done is hectic, but apart from that, I'm having some fun."

Read More About