After adjusting for the retail sales rate of inflation, measured at 2.7% in April – the overall volume of retail sales weakened 7.8%, according to the recently released Retail Sales Index.
"Five of the seven retail sectors recorded declines in sales volume with the largest sales volume decrease being reported for liquor stores at 19.4%," the report said.
Chart extracted from the report: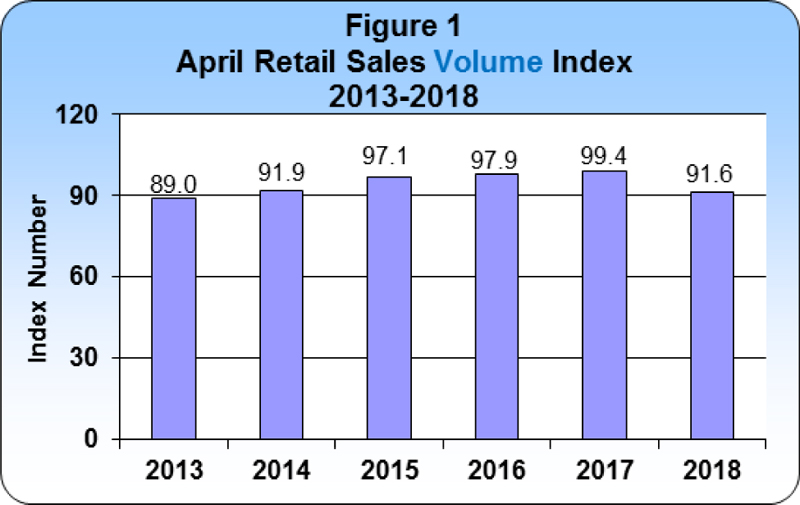 "During April 2018, the volume of sales for liquor stores and food stores declined 19.4 per cent and 10.2 per cent, respectively. In value terms, sales at liquor stores declined 14.8 per cent while food sales weakened 6.2 per cent. Retailers attributed the negative sales growth to the Good Friday holiday being observed during March in 2018 and April in 2017.
"The sales volume of apparel stores decreased 10.6 per cent. Retailers noted the timing of the Easter holiday and a shortened sales day during the hosting of the triathlon as reasons for the decline."
The full 2018 April Retail Sales Index is below [PDF here]:
Read More About