The Bermuda Olympic Association [BOA] today announced that the Bermuda Hockey Federation [BHF] has been able to purchase a wide range of new equipment with which to support its training and development programmes, and participation in overseas competitions.
The purchase of the new equipment was funded through the BOA's partnership programme with the Pan American Sports Organization [PASO] that makes new equipment available to qualifying national sports federations free of charge.
The new BHF equipment includes:
Low and high-speed hurdles and agility ladders for fitness training
A large number of training balls
More cones with which to break up the pitch for events and training
A new supply of junior field hockey sticks
Safety goggles and masks for training and competition
Professional, wireless microphones to allow pitch umpires to communicate with bench staff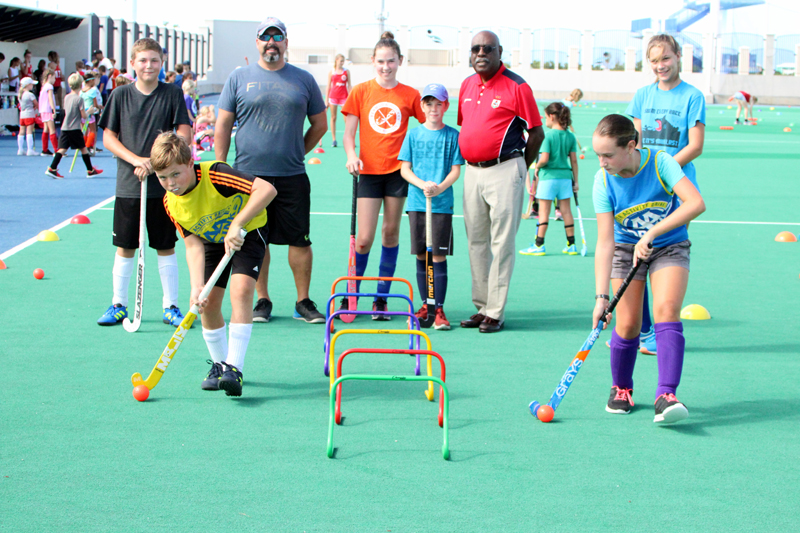 Keith De Silva, BHF President, said "We would like to thank the BOA for its continued support. With the help of the BOA, we were able to, for the upcoming season, purchase some much needed equipment to enhance our games and training sessions, and replace aging equipment.
"The new sticks we were able to purchase will especially assist us with our Saturday junior development programme, which introduces the sport of hockey to students who may not have played before.
"It is only with this type of support that we can continue to raise the profile and encourage participation in the sport of hockey in Bermuda."
Judy Simons, BOA President said, "The BOA is focused on helping our young athletes from all sports along on their journeys to success. As a former hockey player, I know how important having the right equipment can be to training well, performing well and representing well in international competitions. I am so pleased that we were able to assist the BHF and their athletes with this funding."

Read More About