The Go-Karting Extravaganza and Musical Festival is set to be held on Saturday, October 13th in the North Hamilton area, and the organisers held a press conference today [Oct 3] to provide further details.
A spokesperson said, "The organizing committee of the Oct,13th Go-Karting and Musical Extravaganza for North Hamilton, today announces an expanded format for Bermuda's top class Go-kart drivers with ace Scott Barnes set to match skills with the top five drivers on Island.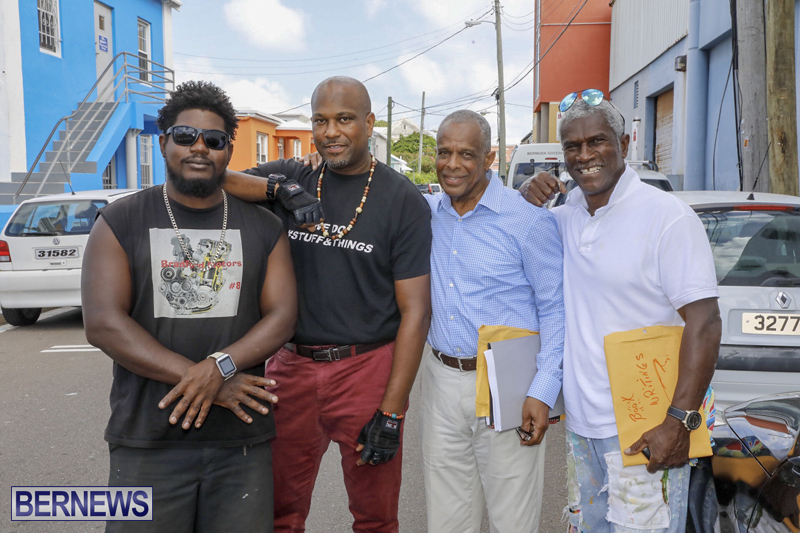 "Fans will be able to see the rivalry come alive in ten lap heats with drivers starting along Dundonald Street near Dr. E.F. Gordon Square, make their way to Princess Street, veer right along Elliott Street, and back onto Court Street.
"In releasing the format today, we can also release the news that the event will be enhanced by the inclusion of club Hobby Zone that will bring the world of remote controlled cars to the same streets.
"This feature will be produced by Soulfood Promotions and Hobby Zone director, Lynwood Richardson [Brother Richie].
The 17-minute live video replay is below:
Rick Richardson says the "unprecedented event in North Hamilton will feature other surprises with demonstrations by the latest version of race bikes seen on the East End race course at South-side."
Mr Richardson added that there "will be additional intrigue with the inclusion of a race featuring some of the island's women celebrities, whose names will be released in the coming days."
Last week the committee released the names of those celebrities involved in the men's series including Cup Match record breakers Janeiro Tucker and Charlie Marshall.
On the entertainment side, United Dance Productions will render a performance, and the day will conclude with popular Reggae artist Mitchell Live-Wires Trott performing, along with an appearance by the Gombeys.

Read More About
Category: All, Entertainment, News, Sports