Bermuda Container Line [BCL] announced the successful launch of the new "Oleander" in China last week.
BCL's new container roll-on/roll-off vessel "Oleander" was constructed at Yangzijiang Shipyard in China.
After sliding down the slipway to the cheers of the many builders, the new "Oleander" was towed to the finishing dock where she will spend the next two months having the interior completed and all systems tested prior to her sea trial.
The new vessel was launched almost 28 years to the day after the launch of the current Oleander.
BCL Chairman John Wight said, "We are very pleased that the launch was a success and that the construction of the vessel has remained on schedule and on budget. We are planning a naming and christening ceremony shortly after her estimated arrival in mid-February."
The new Oleander glides down the slipway at Yangzijiiang Shipyard in Jiangsu Province in China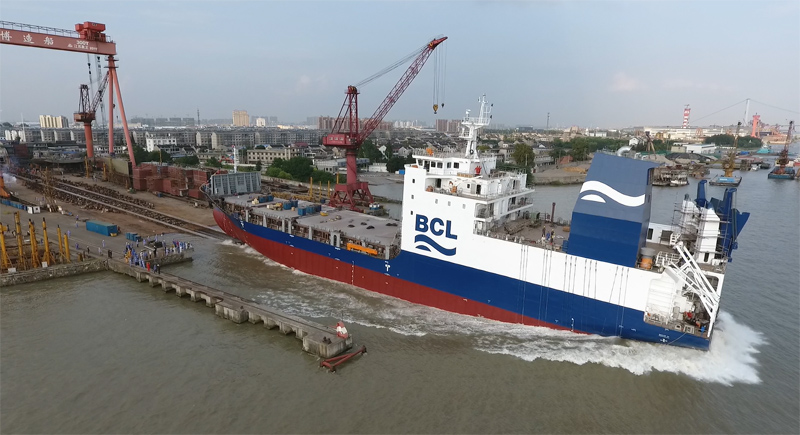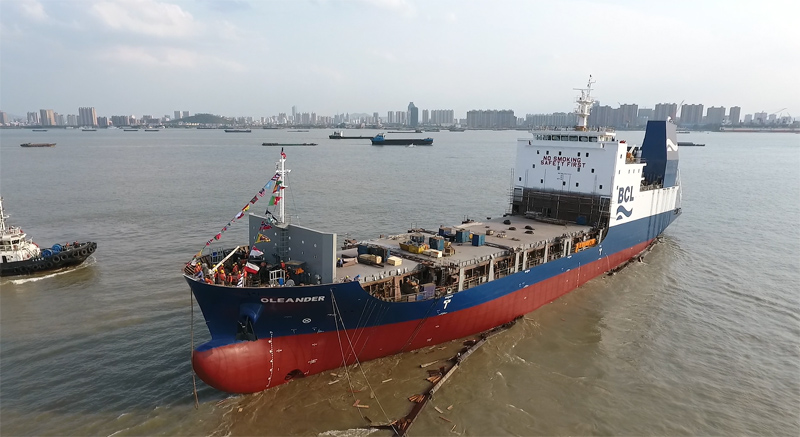 Read More About