The construction of the new Oleander ship is underway in China, Bermuda Container Line [BCL] said, with the new vessel scheduled to be delivered in the first quarter of 2019.
"The keel of the company's new container / roll on-roll off cargo ship Oleander has been laid in China," BCL said. "The project continues on time and on budget with delivery into the New York to Bermuda trade expected by mid-March 2019."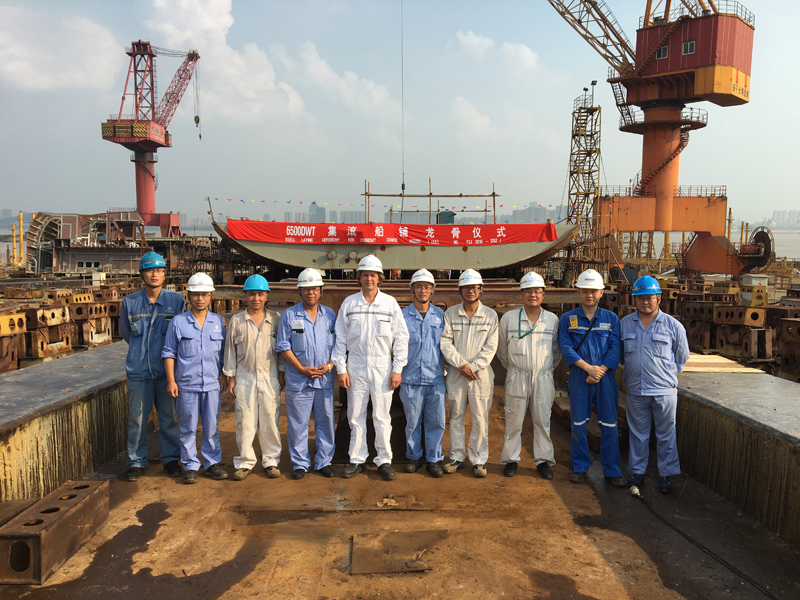 "The Oleander is being constructed in a series of 80 pre-fabricated, complete hull, sections rather than being built around a single keel. In earlier times, keel laying was the initial placement of the central timber making up the backbone of a vessel, called the keel.
"Today, keel laying is the joining of the first modular components, or the lowering of the first module into place in the building dock. It is the ceremonial beginning of the ship's life, although the Oleander modules were started months before this stage of construction."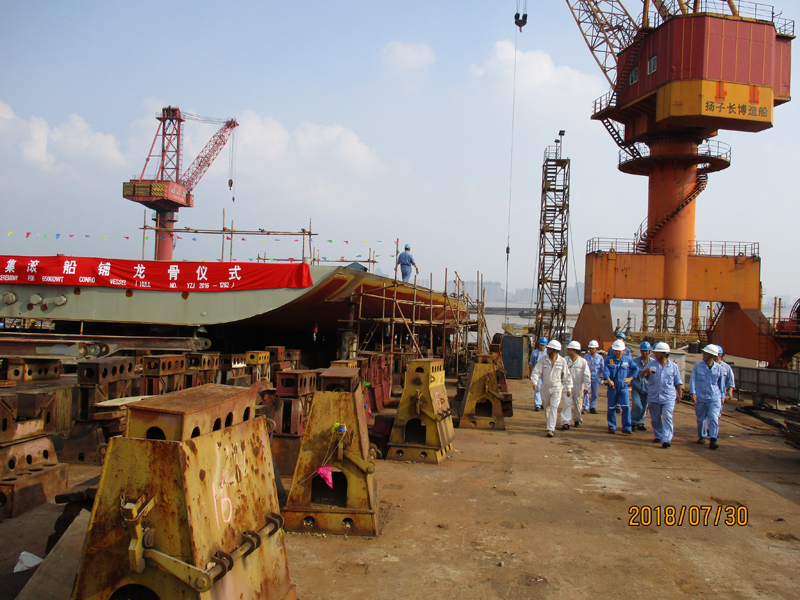 John Wight, Chairman of the Board of Neptune Group Limited, commented: "In early 2017, we announced BCL's commitment to build a replacement for the current Oleander, which was built in Holland in 1990.
"The piecing together of the hull is a significant milestone in the shipbuilding process and it is encouraging to see that the project is on time and on course.
"The new ship will be the most technologically-advanced vessel servicing Bermuda, and residents and businesses alike will benefit from the efficiencies and features designed into the new Oleander."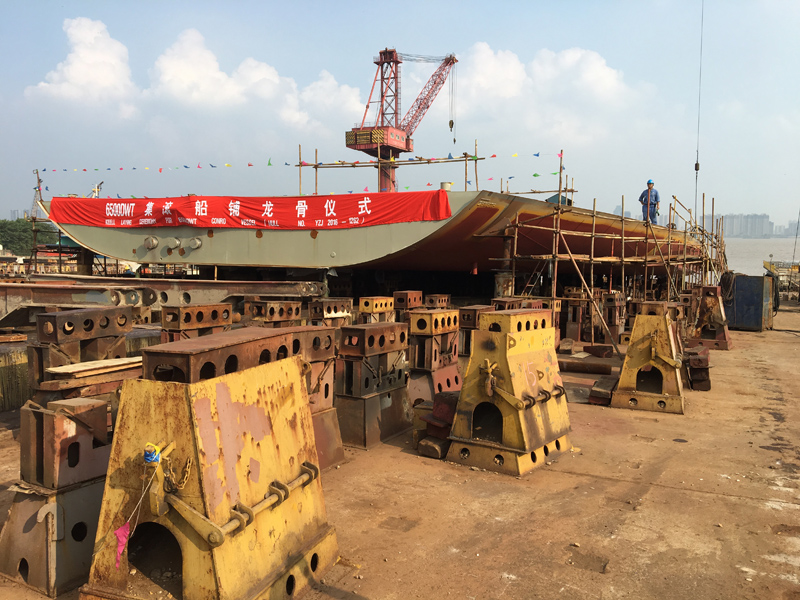 Barry Brewer, CEO of BCL reported that "The 80 pre-fabricated vessel sections are now being assembled in a slipway.
"The main engine, bow thrusters, auxiliary generators and other key component have all been shop tested and are now positioned in China for installation".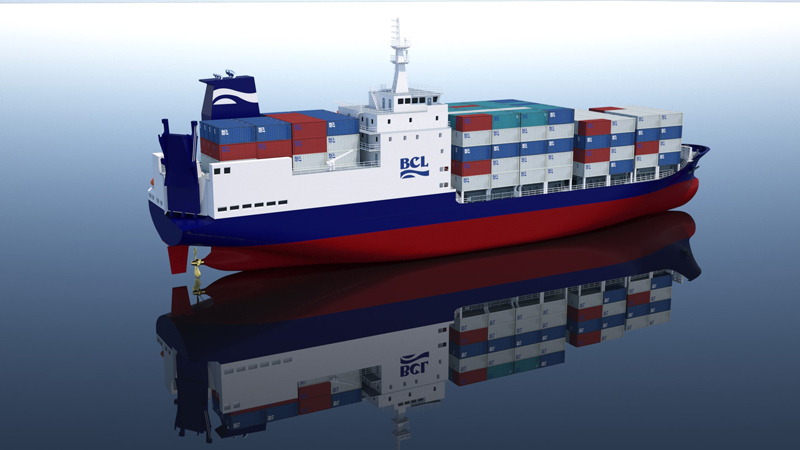 Nordic Hamburg's Director of Newbuildings, Soren Hosserman, "Nordic Hamburg has built dozens of vessels in China for clients. It is always an exciting time to celebrate the keel laying of a new vessel especially after many months of planning and drafting.
"The designers and project managers have worked hard to come to this point. The new Oleander will takes shape and be transformed from drawings and blocks to a floating ship within the next 70 days.
"We are all looking forward to the traditional launching ceremony and then sea trials before she will be positioned to Bermuda at the beginning of next year to take up her service."
The new ship is scheduled to be delivered in the first quarter of 2019, at which time BCL's current container vessel Oleander will be retired.
Read More About