Tokio Millennium Re [TMR] has been spreading holiday cheer to the residents of Lefroy House for the past six years. It all started when TMR supported the Centre on Philanthropy's Holiday Cheer appeal and picked Lefroy House back in 2013.
Back then, the residents were asked for their wish list and members of the TMR Donations Committee went out and bought each item for the residents, which included things like cracker jacks, batteries for a radio, vests and costume jewelry.
TMR also purchased Christmas cards from the Mid-Atlantic Wellness Institute and had staff sign them for each resident. Gifts were distributed by TMR employees and cards were read to each of the residents.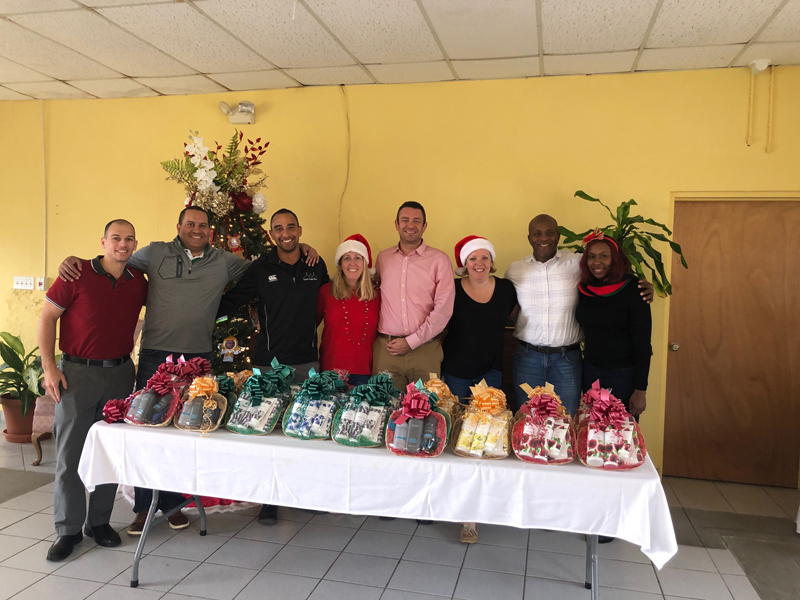 For the past two years, the Donations Committee added another dimension by inviting the children of Somersfield Academy to sing over a lunch catered by Buzz. Gift baskets were given to each resident and again the TMR employees signed cards.
This year, the Donations Committee purchased gift baskets of lotions and soaps from Marks & Spencer for each resident, and colleagues again signed cards. Some of the members sang to the residents while the rest served a festive turkey and ham lunch from Buzz.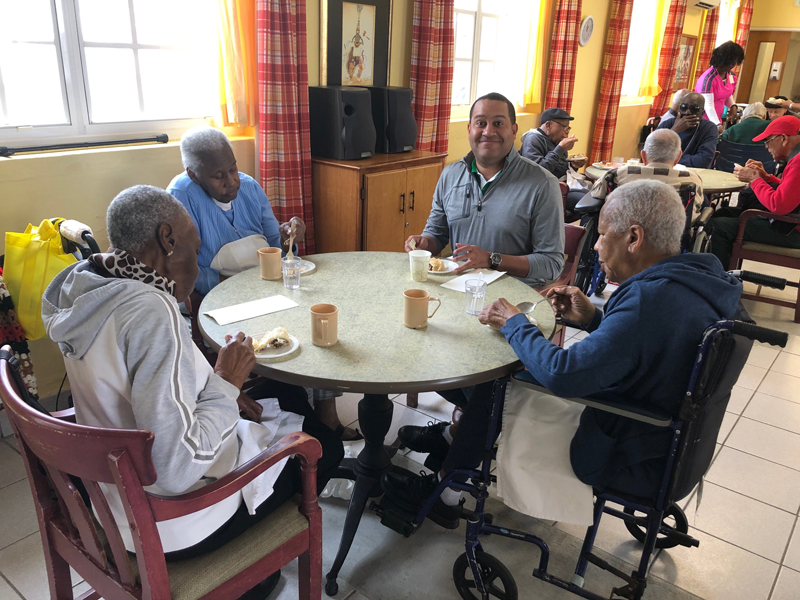 Karen Fox-Simmons, a recreational therapist at Lefroy House said "I truly don't know where to start as Tokio Millennium outdoes themselves every year.
"The Elders, Recreation Department, Management Team and staff of Lefroy House Care Community sincerely are blessed to have built a beautiful relationship with such magnificent people. The work they do and the joy they bring year after year only enhances the Christmas joy in our Elders lives. Those that don't have families, and even those that do, find it comforting to know that they have found a family in TMR".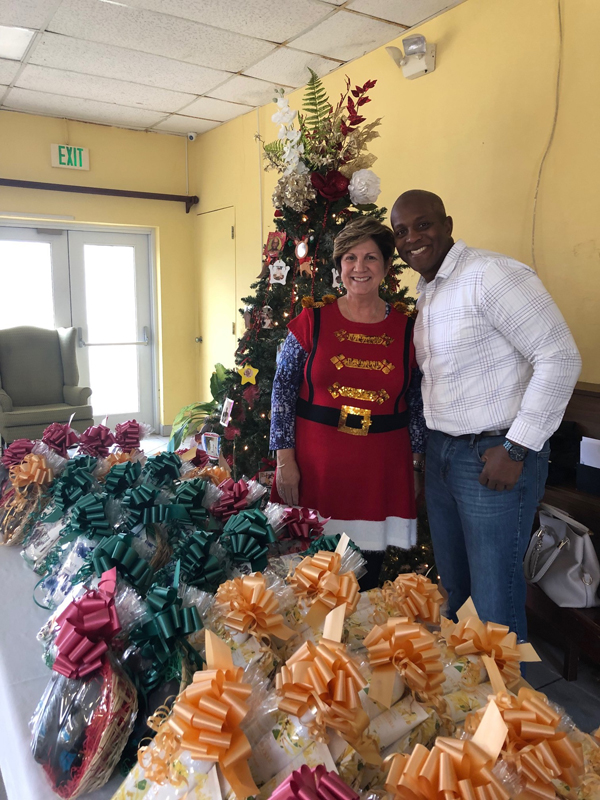 Victoria Cunningham, Chairman of the TMR Bermuda Donations Committee said "Our Donations Committee has been bringing holiday cheer to the Lefroy House residents and staff for many years. We consider it a privilege and a joy to spend time with them at the holidays. A delightful afternoon all around!"
Those attending from TMR were Victoria Cunningham, Anthony DeCosta, Drew Johnson, Derrick Simons, Sarah Morrison, Ross Johnson, Michael Smith, Dimitrea Hanley and Iris Abraham.

Read More About