Rego Sotheby's International Realty's top agency professionals were recently recognized for their exceptional achievements.
Ben Rego had a hat-trick year taking home awards for "Top Listing Agent", "Top Selling Agent" and "Top Revenue Agent"
"It has been a tremendously eventful year for me with the birth of my first child on a personal level and the incredible recognition and growing support I have received in the real estate world," Mr Rego said.
"A thank you must go out to our amazing team of agents and administrative team at Rego Sotheby's International Realty as no achievements are possible without each and every one of them. I am looking forward to hitting the ground running in 2019 and living by my motto the best is yet to be!"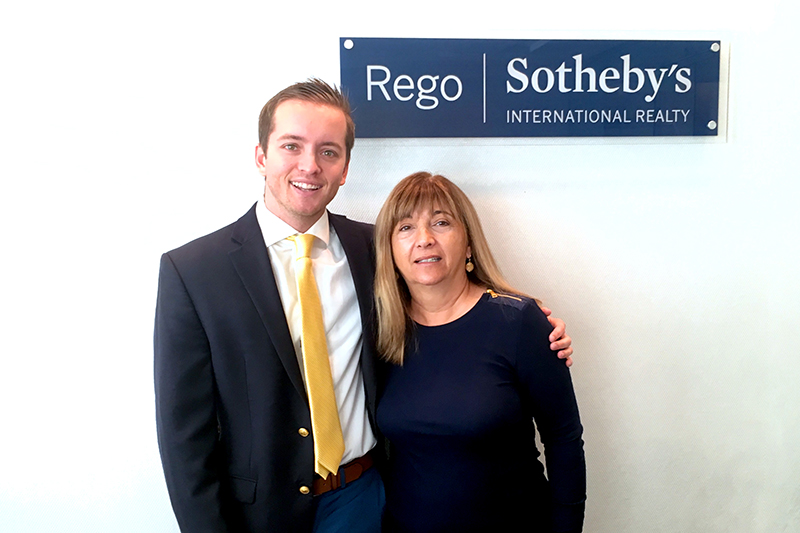 Helen Card was awarded "Top Rental Agent" for the second year in a row and commented that "the rental market is such a fast-moving component of Bermudian real estate which makes it so engaging! I truly enjoy finding the perfect home for my clients and building new relationships."
Company President, Mr. Buddy Rego, made a point of thanking the entire team of agents and administrators for a successful year and formally welcomed several new faces to the company.
"Both Helen and Ben wear dual hats as residential sales and rentals agents. Helen is a straight-shooter with a longstanding track record of success – particularly in rentals placing executives and international clients in sought after properties largely through her sphere of contacts." commented Company Partner, Penny MacIntyre.
Ms. MacIntyre added, "Ben's attention to detail and focus on service is fueling his growing network of clients and solidifying his career predominantly in residential sales. Where the two are alike is their appreciation of their clients' trust and the collaboration of our entire team's efforts."
Read More About