A 'Bermuda-style' house built in Florida won the annual Elizabeth L. and John H. Schuler Award from the Preservation Foundation of Palm Beach, according to the Palm Beach Daily News.
The story said "A new Palm Beach house designed to look as if it might have been built decades ago and expanded over the years has been recognized with the 12th annual Elizabeth L. and John H. Schuler Award, bestowed by the Preservation Foundation of Palm Beach.
"The Schulers presented the award — and congratulations — to architect Tom Kirchhoff of Kirchhoff & Associates Architects. Kirchhoff designed Tarpon Cove, the Bermudian-style custom home on a secluded lagoon at 320 Island Road, for owner James Berwind, who shares it with Kevin Clark, his partner of 10 years.
Photo courtesy Sargent Architectural Photography via Palm Beach News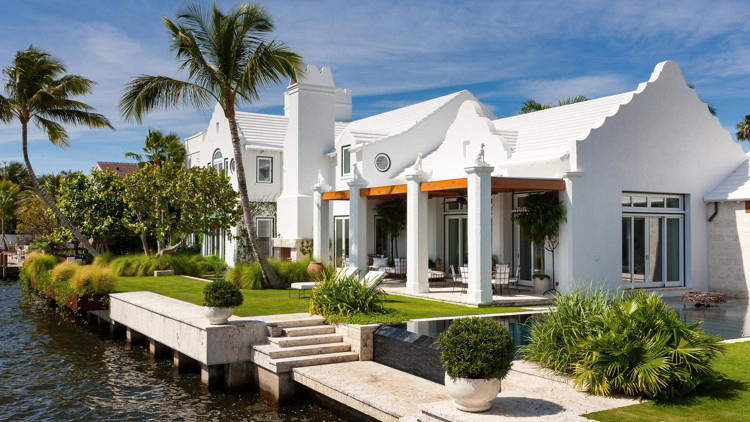 "The design of this house was built on friendships and a shared passion for authentic Bermuda style, construction methodology and details," Kirchhoff said. "No project can stand out without a great client, and that is especially true here."
"Berwind wanted the house and its guesthouse to employ authentic Bermuda architectural elements, including simple lines, overscale chimneys and decorative gables," the story said.
"Berwind also wanted the house to look as if it started out as a small structure and then was expanded over time — just as often happens in Bermuda itself.
"As a result, the one-story central section, with traditional Bermuda style architecture, has a two-story wing on one side built in a later architectural style. A separate two-story guesthouse stands on the opposite side of the property."

Read More About