The Department of ICT Policy and Innovation welcomed international US-based speaker A'ric Jackson who will be the keynote speaker at the second Digital Leadership Conference which will be hosted by the Department's Cybertips initiative tomorrow.
They were joined by Minister of Education Diallo Rabain and Minister of Labour, Community Affairs and Sports Lovitta Foggo.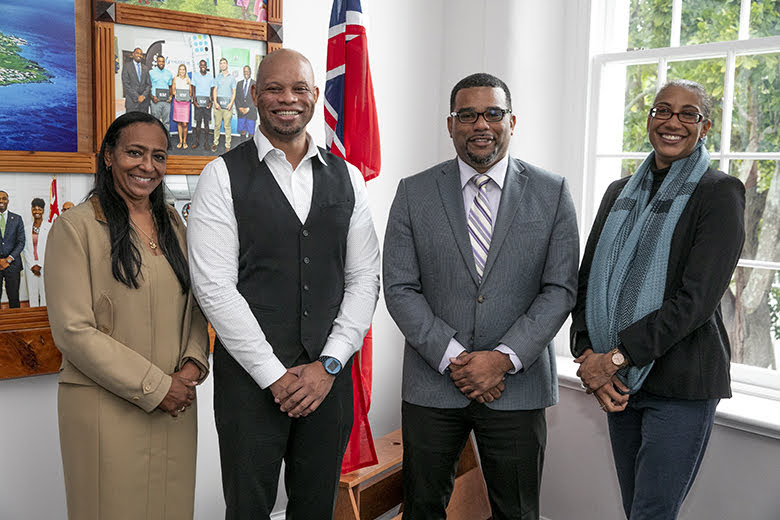 The annual Conference, which is held for the benefit of Bermuda's middle and high-school students, emphasises the importance of adopting safe and healthy habits while online, when surfing the net and using apps online whether for communication, entertainment, or research.
The day is scheduled to be rich with panel discussions and presentations by noted speakers such as Mr. Jackson, Minister of National Security Wayne Caines, leaders in the mental healthcare profession as well as professionals in child and adolescent care and in law enforcement, to name but a few.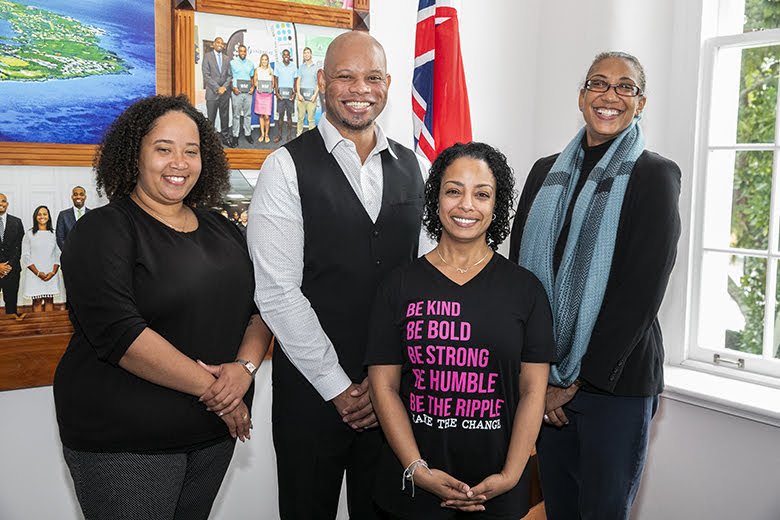 The day session is dedicated to the over 600 students who have registered. The free evening session will provide information and a discussion forum for parents, guardians, and teachers. Starting at 6pm at the Ruth Seaton James auditorium, the panel discussions will tackle topics on social media and mental health, parental responsibility and reporting online abuse, parental controls, and more.

Read More About
Category: All, technology