The Bermuda team of Antonio Warner, Bobby Bart and Mackai Whitter competing in the ITF World Team Junior Tennis Competition in Santo Domingo are now 2-0.
Bermuda's Under 14 Boys team are ranked seventh and are in Group A alongside number one seeds Honduras, Suriname and Aruba.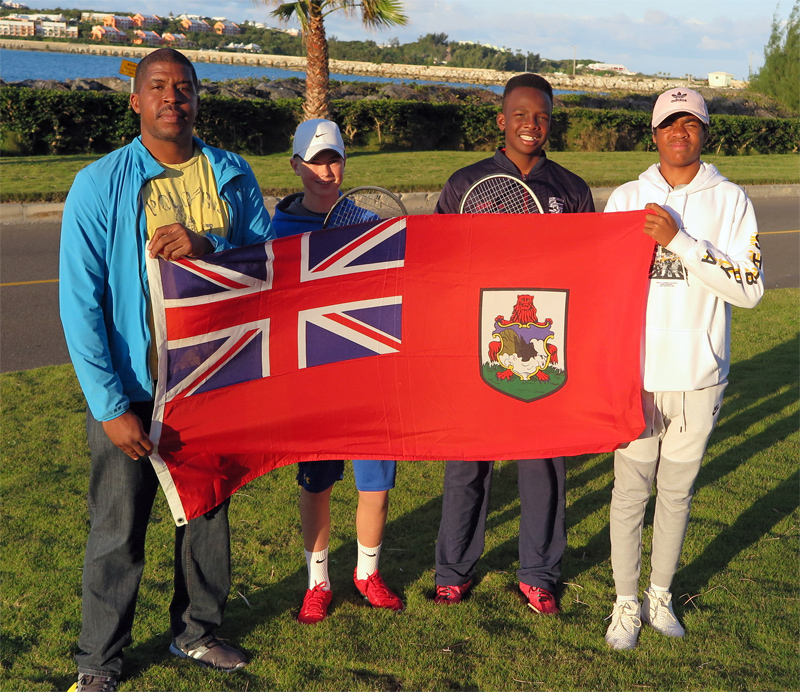 In their second game of the tournament, Bermuda took on Suriname and defeated them 3-0.
Warner only needed an hour and five minutes to defeat Jayden Chan in straight sets 6-1, 6-0 to give Bermuda the lead.
The Bermuda lead was doubled when Whitter defeated Dexter Koorndijk in straight sets 6-0, 6-2 in a battle that took one hour and two minutes.
The Bermuda pair Bart and Warner made it 3-0 when they defeated Chan and Caelan Verkuijl in straight sets 6-1, 6-3.

Read More About