Following the Corporate Futsal Challenge earlier this month, $3,500 was presented to CP Athletic Development to fund the their Athletic Development Scholarship Program.
"The 1st annual Corporate Futsal Challenge, which took place on Saturday, April 6, 2019, was a great success," a spokesperson said. "As a result, a cheque in the amount of $3,500.00, was presented to Coach Pete Rickards, Director of CP Athletic Development, to fund the CP Athletic Development Scholarship Program."
"The Bermuda Football Association and CP Athletic Development hope this will be an annual event as we build the community interest in Futstal and promote the sport as a method of enhancing the development of youth players" said Coach Don Vickers, BFA Assistant Technical Development Director.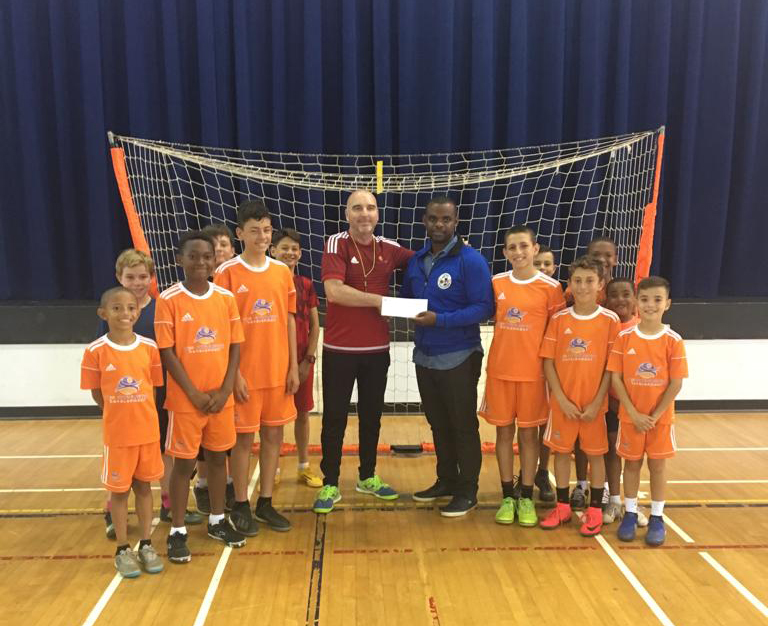 Read More About