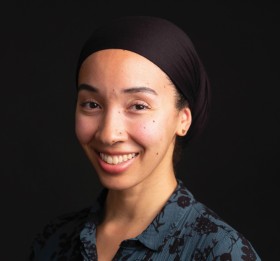 As part of a marketing service expansion, Cosmic said they are pleased to welcome Aziza Furbert to its team of communications professionals.
"Mrs. Furbert brings 12 years of marketing experience to the team, having previously worked as an associate at Aardvark Communications, a marketing executive at Digicel Bermuda, and a freelance marketing consultant," the company said.
"Cosmic is a local agency that was founded in 2002 by designer, Sean Collier. While its initial focus was primarily graphic and web design, Cosmic has evolved into a full-service agency, offering branding, advertising, marketing, web development, social media and PR services.
"The addition of Mrs. Furbert as an Account Manager has allowed Cosmic to expand its marketing services, as she specialises in marketing strategy, copywriting, and campaign management."
"As a freelance consultant, I had the pleasure of working closely with Cosmic on a shared client's account," stated Mrs. Furbert. "Throughout this relationship, I was impressed by the level of creativity and professionalism that the team displayed. When Cosmic was looking for assistance to meet increasing marketing needs, I was excited to join the team on a full-time basis."
Mr. Collier remarked, "Cosmic has grown into a group of collaborative thinkers working to build brands through effective and efficient design and communication.
"Our objective is to get it right and Aziza's wealth of experience and marketing knowledge reinforce our efforts to do just that. Aziza brings calm energy, focus and an open mind capable of navigating the extremely cluttered media universe. We look forward to the results she brings for the brands we manage."
Read More About