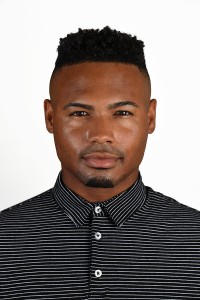 The MarketPlace Ltd. has appointed Kevin Smith to the newly created position of Communications Manager.
In his new role, Mr Smith, will be responsible for the company's social media marketing and advertising with a view to increase brand awareness and social engagement.
Additionally, he will be responsible for online media presence and spearhead all digital media campaigns for The MarketPlace Ltd. and its sister companies, PriceRite and Sears Bermuda.
Mr Smith joins The MarketPlace Ltd. from The Royal Gazette, where he was the Social Media Manager for three years. Prior to this, he worked for the Corporation of Hamilton as Communications and Marketing Coordinator and previously as Events and Marketing Coordinator for the Corporation.
Mr Smith holds a Bachelor of Business Administration with a concentration in marketing from Laurentian University in Sudbury, Ontario, Canada.
Seth Stutzman, President of The MarketPlace Ltd., said: "The MarketPlace has proudly served the Bermuda community for over 40 years and the focus has always been to better serve our customers.
"Social media and digital advertising have become crucial elements to serving and connecting with today's tech savvy customer. We are delighted to have Kevin on board to continue and broaden our social and digital efforts in this newly created role.
"Our aim is to continue to hire and promote local talent, we are confident that he will bring great skill and creativity to the role and help us achieve our strategic goals. I look forward to working with him."
Mr Smith said: "I am thrilled to be joining the incredible team at The MarketPlace Ltd., I look forward to enhancing the group's digital and social presence."

Read More About