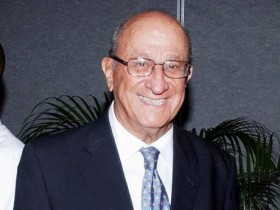 Former Bermuda Court of Appeal Judge Sir Edward Zacca has died at the age of 88.
The Jamaica Gleaner reported "Zacca reportedly died this morning after a short illness. He was 88.
"Sir Edward was knighted by Britain's Queen Elizabeth in 2015.
"He served in the Courts of Appeal in Bermuda, Turks and Caicos Islands and the Cayman Islands.
"He was sworn in as the Chief Justice in Jamaica in 1985 and also served as President of the Court of Appeal of the Bahamas from March 2000 to July 2001.
"He was made a member of Britain's Privy Council on September 1, 1992, and was the fourth Caribbean Chief Justice to be appointed to the Privy Council and the first from Jamaica.
"Sir Edward is survived by his wife Hope Margaret and his children Christopher, Edward Jr and Karen."
You can read the full story here on Jamaica Gleaner.

Read More About
Category: All