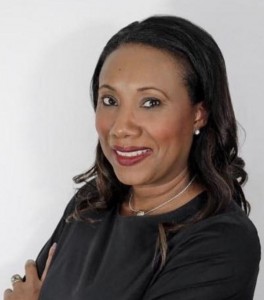 Author Lorene Phillips has launched a coaching business based in Hamilton, offering a "goal-orientated process designed to help individuals to achieve professional and personal growth."
A spokesperson said, "Lorene Phillips, published author, wife and mother of three, who has simultaneously developed an illustrious 25-year track record of success as an international underwriter in the male dominated world of re/insurance has launched her business called Clarendon Wallace, based in Hamilton.
"Mrs Phillips is looking forward to her new journey and believes there is a niche in the market for corporate coaching on the island."
Mrs Phillips said, "I am excited about this career pivot, as I am passionate about leveraging my skillset and market experience, to improve the talent pool in Bermuda so Bermudians can excel no matter where they are.
"I also enjoy helping clients focus on what gives them purpose and fulfillment without giving up the pay and lifestyle they desire."
The spokesperson said, "The Clarendon Wallace website states that corporate coaching is not to be confused with counselling, therapy or mentoring. It's a focused and goal-orientated process designed to help individuals to achieve professional and personal growth.
"Mrs Phillips has 20 years of professional coaching experience and became a qualified Corporate and Personal coach with The Coaching Academy in London [ICF Member].
"Extremely interested in enhancing others' abilities, she continues to inspire high performing individuals to develop their soft skills or social intelligence [SQ] to become the very best versions of themselves.
"Strengthening a soft skill is one of the best investments you can make in your career, as they never go out of style," reports a recent study by Linkedin based on the survey of over 1,200 hiring managers. According to the Society of Human Resource Management's [SHRM] "2019 State of the Workplace", soft skills [SQ] represent the top three missing skills of job applicants.
"Mrs Phillips is also a career strategist, trainer, speaker and published author of two inspirational books, 29 Keys to Unlocking Your Faith at Work and Win, and 29 Keys to Parenting and Win!, co-authored with husband Eugene Phillips.
"She became a qualified business etiquette trainer with the leading British School of Etiquette in London and is certified with the CPD Consortium Centre of Training Excellence, ILM [part of City and Guild] as well as Investors in People.
"The satisfaction she gains from seeing others' personal and professional growth gave birth to Clarendon Wallace, Mrs Phillips coaching practice, which offers many services which include:
Preparing for a challenge or opportunity such as a promotion, a career change or coping with transition within an organization
Improving knowledge, skills, confidence or resources
A desire to accelerate results
A need to clarify choices and direction
A desire to achieve a better work-life balance
Core strengths need to be identified, along with how best to leverage them
Developing 'soft skills' such as empathy and sensitivity that can help inspire and motivate employees or team members
"The benefits of corporate coaching can include:
Personal growth and development
Being able to handle pressure and conflict at work
Leading and managing teams effectively
"For more information, please visit our website."
Read More About