Revisions to Parliamentary pay will be tabled in the House of Assembly, with Parliamentarians set to take a 12.5 percent reduction, Premier David Burt said.
Speaking at last night's press briefing, Premier David Burt said, "Following our meeting of Cabinet yesterday and after conversations with both the Government's backbench and the Opposition, we will be doing precisely and leading from the front, of which we've asked public sector workers to do.
"So we will be tabling in the House of Assembly revisions to Parliamentary pay, and that will be a 12.5 percent reduction, and with an additional suspension to the public service superannuation fund for Ministers, Members and Officers of the Legislature."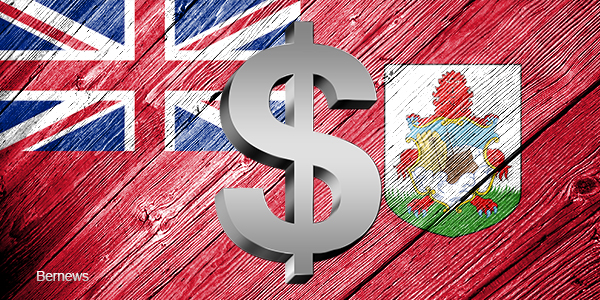 MPs currently make $56,023, full time Ministers make $156,864, the Attorney General makes $203,045, the Premier makes $207,285 and the Opposition Leader makes $86,390.
The Government is understood to have approached the BPSU with a proposal which included a $106.8m cut to employee payroll and benefits coupled with a $43m cut in all other spending. Premier Burt has said that the proposal put forward to the Unions would not involve anyone taking home less pay.
It is said to include a 10% payroll cut to all Government employees [including all quangos], overtime paid at straight time, suspending all superannuation contributions for one year with the employee retaining their 8% contribution, and Government retaining its 8% contribution, suspending all social insurance payments for one year, a voluntary early retirement incentive programme and a hiring freeze, with some exceptions to be made.
In a message circulating, the BPSU reportedly said, "Public Officers are professionals dedicated to serving Bermuda; many of whom have taken on additional responsibilities for years without any additional compensation due to on-going budgetary constraints and hiring freezes. Many BPSU members have been serving on the Covid-19 frontline since the beginning of the pandemic at the very risk of their own lives.
"There are wide-sweeping economic consequences associated with a cut in Public Officers' salaries. Public Service employees are taxpayers; cuts to their salaries will negatively impact tax revenues.  Public Officers are also the largest employee consumer group on the Island; they are major supporters of local businesses.  Officers are tenants and have rents to pay; they have mortgage obligations.
The message adds that they "strongly contend that any mutually agreed salary cut for Public Officers must be coupled with private-sector relief including a reduction in mortgage interest rates, electricity costs, food costs and health insurance premiums.
"It is the position of the BPSU that there must be shared sacrifice and a re-balancing of the burden; this is even more important given the economic crisis the country is facing as the inequities in Bermuda have been magnified," they said.
"The BPSU will be submitting a counterproposal which will include the wide range of suggestions from our members regarding cost-cutting initiatives, improving efficiencies along with revenue-generating ideas."
Minister of Finance Curtis Dickinson has previously said that the pandemic "unleashed both a global health emergency and an unprecedented economic crisis of historic magnitude."
The debt ceiling has already been raised to $2.9 billion, and the Minister said that unbudgeted Covid-19 expenditures for this fiscal year are estimated to be in the range of $70-$80 million, explaining that Covid-19 will also cause a major decline in Government revenues, with the Ministry estimating that revenue yields for 2020/21 could contract in the range of $175-$200 million.
"After factoring in the impact of Covid-19, the revised deficit for 2020/21 is estimated to be in the range of $275-$315 million. This level of deficit is not only unsustainable but economically and fiscally imprudent. When considering the current high level of public debt, the Ministry of Finance regards this level of deficit as a serious challenge," Minister Dickson said.

As the island and world deals with the Covid-19 pandemic, we are doing our best to provide timely and accurate information, and you can find more information on the links below.
Read More About