Antonio Pierce

Born in 1976, Antonio Durran Pierce is a top ranked NFL player who played for the New York Giants for five years.
Mr. Pierce reportedly signed a six year, $26 million dollar contract with the Giants in 2005, and was released by the Giants in February 2010.
He played in the 2008 Super Bowl, [which his team won beating the New England Patriots] becoming the first Bermudian to play in the prestigious event.
He is the second Bermudian to play for the New York Giants, after Rocky Thompson played for the same team in the 1970's
Born to an American mother and a Bermudian father [Cleo Burrows of Southampton], he was raised in the United States but always kept a strong contact with the island. His Bermudian grandmother Gwynith Burrows said he would come back to Bermuda every summer and even attended local summer camp [at what is now TN Tatem Middle School].
He still maintains ties to the island; visiting Cedarbridge Academy and Berkeley Academy on March 20, 2008, hosting a football camp and participating in the 'Antonio Pierce Celebrity Golf Classic' in 2009, held locally at the Belmont.
Pierce was reported to be involved with Government marketing of Bermuda tourism. In the 2008 Second Quarter Address on Tourism & Transport, Premier Dr. Ewart Brown stated:
New York Giants Superbowl Champion Antonio Pierce became an official member of the "Feel the Love" team. The Department of Tourism supported his local football camp and scholarship drive and now he will support us by using his celebrity status to market our product overseas.
He played high school football at Paramount High School in California and then two years of football at Mount San Antonio College in California, before transferring to the University of Arizona.
As a senior at Arizona, he had three sacks, 77 tackles [ten for losses], two forced fumbles, one interception, and one blocked kick.
Pierce was not selected in the 2001 NFL Draft after his senior year at Arizona as many NFL scouts considered him too small [at 6-1 238 lbs] to play linebacker in the NFL, but the Washington Redskins signed him as an undrafted rookie free agent in 2001.
He played in all 16 games as a rookie, with only seven starts. He recorded 52 tackles and one interception during his rookie campaign.
The New York Giants signed him in 2005 to start at inside linebacker. He became the captain of the defense, and in 13 games Pierce notched 100 tackles, 80 of them solo, two interceptions and one forced fumble returned for a touchdown.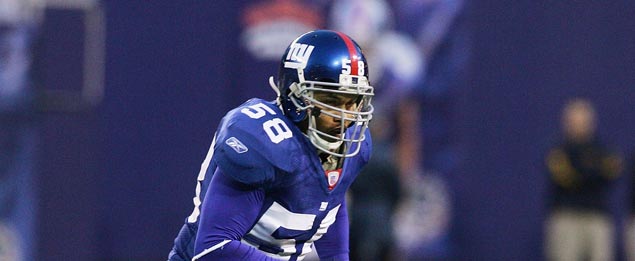 In 2006, Pierce recorded a career-high 138 tackles [109 solo], a sack, an interception, and defended eight passes.
Pierce has offered a free football camp for underprivileged youths in the United States, is a spokesperson for Giants Academy [a program for inner city youth] and is also involved in the "Read Across America" [a program to increase literacy in underprivileged children] and was honored by Minority Athletes Networking Inc. (M.A.N) as their 2008 "Man of the Year"
One point of controversy was when he was present when teammate Plaxico Burress accidentally shot himself in the thigh at the Latin Quarter Night Club in New York City on November 28, 2008.
Police say that Pierce drove Burress to the hospital and then returned home with the gun in his glove compartment. The police impounded Pierce's SUV to search for blood and gunpowder residue.
Burress was charged with criminal possession of a weapon and received two years in prison, however Pierce was not indicted on any charges and on August 3, 2009, Antonio Pierce was cleared of all criminal charges stemming from Plaxico Buress weapons charge. Antonio talks about the case in this video.
Pierce, a father of four, married model and 'Mets Weekly' sportscaster Jocelyn Maldonado in 2008.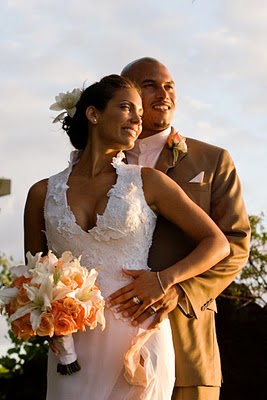 —-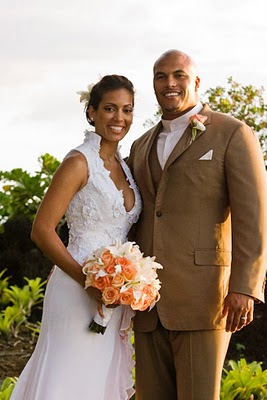 -