Randy Horton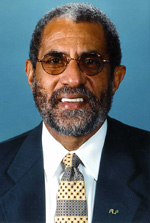 Born in Bermuda on January 22nd, 1945, the Honorable Kenneth Randolph "Randy" Horton, JP, MP is well known in Bermuda for both his sporting accomplishments and his political stature.
Skilled in both cricket and football, Mr. Horton represented Bermuda internationally in both sports.
He played for the Somerset Trojans football club prior to his international career, and captained Somerset in Cup Match for six years, including the memorable 1979 victory which broke St. George's 20-year winning streak.
He was offered trials to play for Worcestershire County Cricket Club, and Huddersfield Town Football League [both in the UK] but Mr. Horton turned down both opportunities, electing to take a different path.
A 6'2, 195lbs striker, he played professional football with the New York Cosmos in the North American Soccer League [NASL] from 1971 – 1975. While there he was awarded Rookie of the Year [1971] and Most Valuable Player [1972].
In 1972, the same year Mr. Horton was the top scorer in the NASL, he was brought back to the island for the 1972 FA final where he scored a hat trick in a 4-1 Somerset victory over PHC.
In 1975 he was traded to the Washington Diplomats [as the Cosmos were signing football legend Pele] for three first-round draft picks, and played with them to 1976
He finished off his NASL career playing for the Hartford Bicentennials.

Sporting Awards Include:
• 1971 Rookie of the Year for the New York Cosmos
• 1972 Most Valuable Player in North American Soccer League
• 2001 Nominated for the United States Soccer Hall of Fame
• 2004 Inducted into Bermuda's Sports Hall of Fame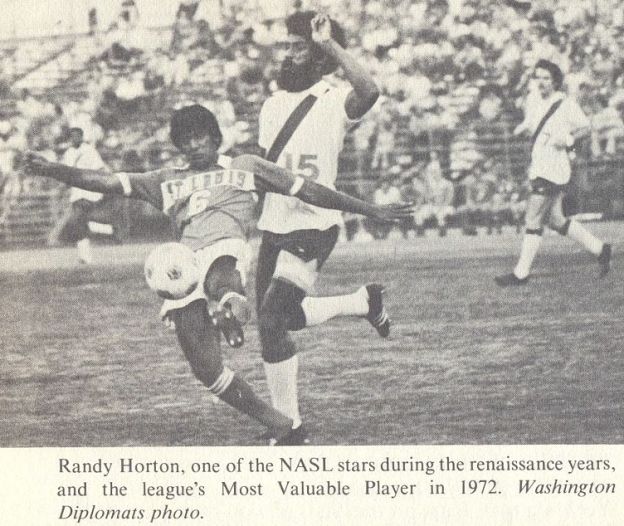 He received a Teacher's Certificate in Math and Physical Education from Culham College in Oxfordshire, England, and a Bachelor's Degree in Economics from Rutgers University. In 1974, Mr. Horton earned a Master's Degree in Educational Administration and Supervision from Rutgers.
He taught both elementary and high school in Bermuda and at College level in the USA, and served ten years as Principal of Warwick Secondary School.
On the political front, he is an elected Member of Parliament [PLP] since the November 9, 1998 election.
He was appointed Minister without Portfolio on February 8, 2001 and Minister of Community Affairs and Sport on November 1st, 2001. On being returned to Parliament at the July 24th, 2003 election he was appointed to be Minister of Labour Home Affairs and Public Safety in the Cabinet of Premier Alex Scott.
He and his wife manage Horton's Limited, the company that markets and distributes Horton's Bermuda Black Rum Cakes worldwide. From an athletic family, his sister Ellen-Kate Horton represented Bermuda in softball, and his niece Katura Horton-Perincheif was the first black woman [from any nation] to compete in Olympic diving.