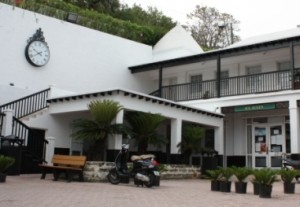 A teenager was arrested yesterday [May 11] in connection with the shooting of McQuinn Burch in the early hours of Saturday May 8th outside the Ice Queen Restaurant in Paget.
Mr Burch is presently recuperating in a general ward of King Edward Memorial Hospital, where he is expected to make a full recovery.
Bernews understands that a fight broke out, and one participant pulled out a gun and shot the victim.
It was the second shooting of the week, following the shooting murder of George Lynch only 3 days prior.
Read More About