[Updated] The police have responded to the west end early this morning [Nov 14] after what we understand to be reports of gunshots in the area.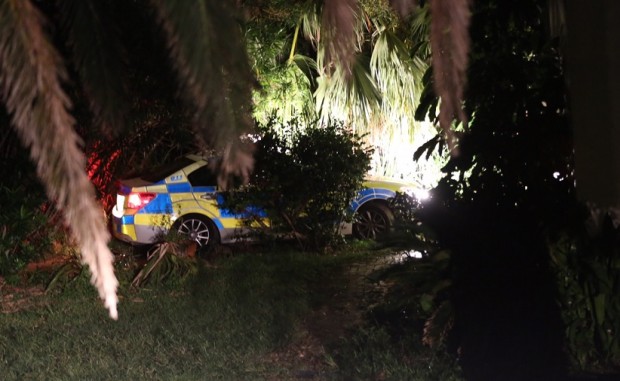 Crime scene tape is visible and unofficial reports indicate that one person may have been injured. Further details are limited at this time, however we will update as able.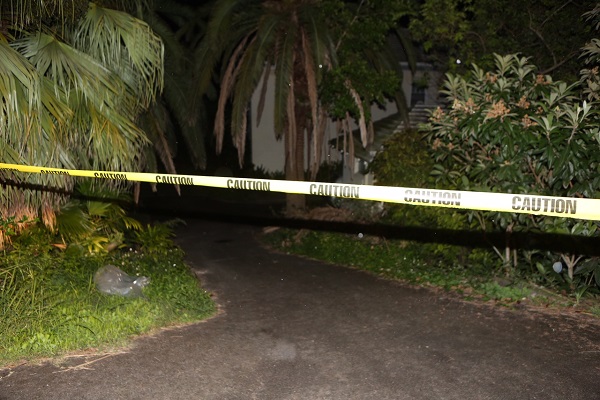 Update 5.29am: The police have confirmed that one person has been injured in a shooting in the area of 9 Beaches in Sandys.
The police said the man was shot in his "lower extremities" and he was taken to the hospital via ambulance for treatment of his injuries, which are not believed to be life threatening.
Update 5.42am: Audio of police spokesperson Robin Simmons below
Update 6.40am: A police spokesperson said, "Around 2:40am on Saturday, November 14th police officers responded to a report of gunshots in the area of Nine Beaches [Daniel's Head] Sandys parish.
"It has been confirmed that one male was shot and injured in his lower extremities. The victim, believed to be a 25 year old Sandys parish man, was taken to King Edward VII Memorial Hospital via ambulance for treatment.
"However, his wound is not considered to be life threatening.
"Inquiries continue and any witnesses or persons with information regarding this incident should contact the Serious Crime Unit on 247-1739 or the anonymous and confidential Crime Stoppers hotline on 800-8477."
Read More About