Lifeguard Service will be suspending their active duty today [Sept 7] at 1:30pm in order to attend the memorial service of their recently deceased colleague Geoffrey Burns, who tragically died in a traffic accident on September 1st. The 20-year-old lifeguard had worked with the department for two years.
Beaches affected include: Horseshoe Bay, John Smith's Bay, Clearwater Beach, and Turtle Beach. The Dept of Parks says to please note that there will be no lifeguards on these beaches after 1:30pm.
Lifeguard coverage to the above named beaches will resume tomorrow [Wed Sept 8th] from 10am – 6pm as per their normal operating hours. Any questions regarding the above information can be directed to the Lifeguard Superintendent at 236-5902.
Members of the Bermuda Lifeguard Service [BLS] gathered on September 1st at the accident spot and erected a tribute sheet with Mr Burns name and nickname, "BLS Legend", and also added a lifeguard t-shirt to the tribute.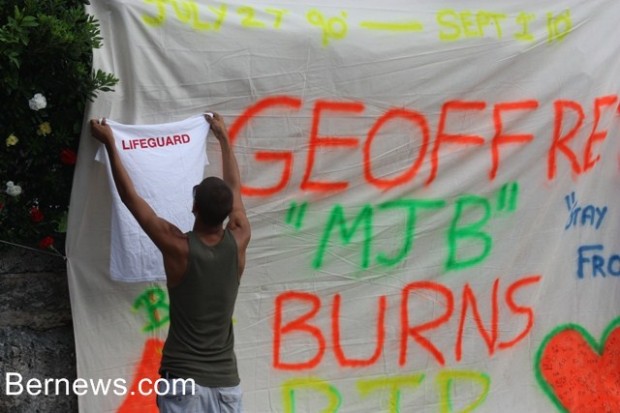 Read More About