Members of the Bermuda Lifeguard Service gathered this evening at the spot 20-year-old Geoffrey Burns was involved in a fatal accident this morning. Approximately 20 lifeguards and friends walked from the Department of Parks at Botanical Gardens to the spot on Berry Hill Road in Paget where Mr Burns crashed at 6am today.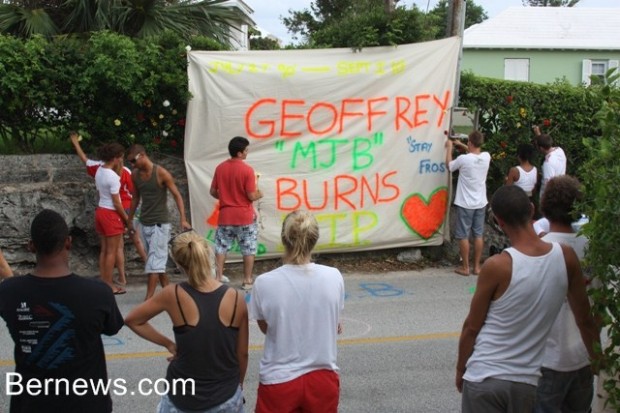 Many carried flowers, while others erected a tribute sheet saying "BLS Legend", which they explained to us stood for Bermuda Lifeguard Service. They later added a lifeguard t-shirt to the tribute, along with placing flowers around the area.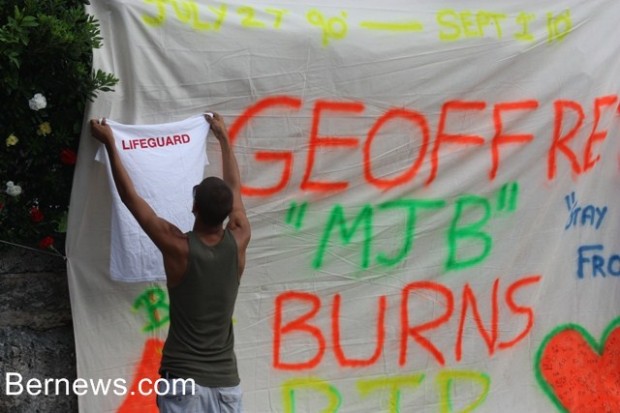 Friends tell us the 20-year-old was due to leave the island tomorrow to return to college. He had been educated locally at Saltus before heading off to boarding school. Speaking with Mr Burns friends, they said it still had not hit home that they would never see him again. They explained he was a cheerful guy whom they said could normally be counted on to be in a good mood. Fellow lifeguards said this morning was a complete shock, and explained that working together on the beach towers they all grew quite close, and said it was devastating to lose one of their own. The Government this morning suspended lifeguard services for the day.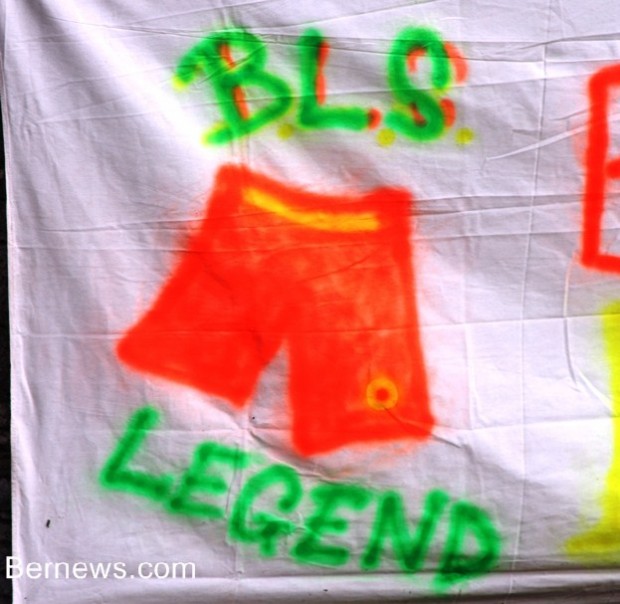 Mr Burns death was the eighth road traffic fatality of 2010. The Police say that it appears that two motorcycles were traveling in opposite directions when they collided. The other motorcyclist sustained what are believed to be non-life threatening injuries, and was also taken to hospital via ambulance for treatment.
Read More About