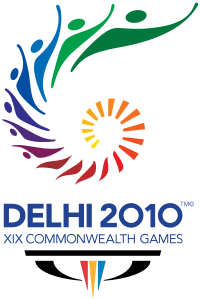 [Updated] Premier Dr Ewart Brown is set to visit India for approximately three days, during which he will attend the 2010 Commonwealth Games, which will be held in Delhi between October 3rd to October 14th. In addition to attending the Games, Dr Brown will also conduct Bermuda related business on the subcontinent.
No stranger to the Commonwealth Games, the Premier has attended them before in another capacity. In 1966 he represented Bermuda, competing in the 400 meters and 1600 meter relay.
There are 17 disciplines planned for the 2010 Commonwealth Games, and over 70 nations and territories planning to field teams in the games. Bermuda's 2010 team has not been named yet, and is expected to be named next week.
At the 2006 Commonwealth Games in Melbourne Bermuda was represented by a 26 athletes competing in disciplines including athletics, cycling, diving, gymnastics, shooting, squash, swimming, and the triathlon.
Bermuda achieved Commonwealth glory in 1990, courtesy of Nicky Saunders dominating performance in the high jump. Mr Saunders set a new Commonwealth, Personal and Bermuda record of 2.36 metres, became the first Bermudian to win a gold medal at the Commonwealth Games, and the first to win two medals at Commonwealth level.
Update 5:16pm: The Premier's press secretary confirmed that in addition to the Premier, the delegation will also include Minister of Sports Glenn Blakeney and the Permanent Secretary for Sports. Among the non-sporting activities planned on the 5/6 day trip is the signing of the TIEA Tax Agreement with India.
Read More About