Boulevard Blazers beat PHC Zebras in the opening round of the 2010 Dudley Eve Cup Competition at BAA field yesterday [Sept 26].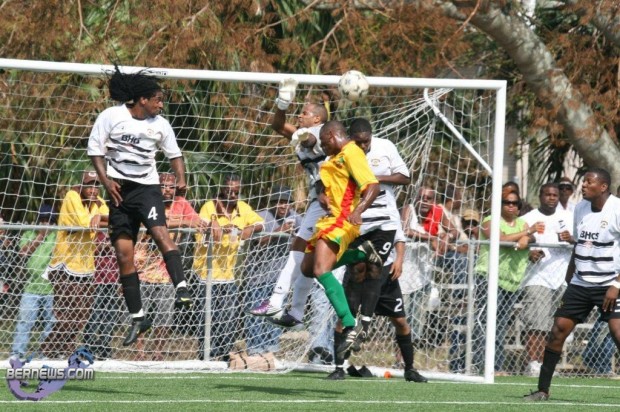 In the opening 2 minutes, Zebras were awarded a penalty, however Cecoy Robinson shot wide right of goal. In the 4th minute, Boulevard Captain Angelo Simmons scored for the Blazers, putting his team ahead 1-nil. Six minutes later Demarley Bell made it 2-nil for the Blazers.
In the 18th minute of play, Zebras striker Lloyd Holder scored his first goal of the season, making it 2-1 in favor of the Blazers. In the 49th minute of play, Zebras were awarded another penalty, and Lloyd Holder scored his second goal of the game, making the game 2-2. In the 85th minute of play, Tiko Lowe made it 3-2 which was the final score when the whistle blew.
Click to enlarge images:
Read More About