The Waterloo House site on 100 Pitt's Bay Road has now had approval from planning for a 5-storey mixed development of office and residential use.
The development will include underground parking, new docks, over 90,000 sq ft of office space and approximately 20,000 sq. ft of residential, all of which will be available to let. The office space will be over four floors, with an average floor plate of 20,000 sq. ft each, and the residential component will comprise 7 luxury apartments ranging from 1-3 bedrooms. Both the office and residential floors will contain extensive and multiple balconies, providing panoramic views.
CdB Ltd. and the Green Family say that they intend for work to begin early in 2011, with an estimated completion date of early 2013. Contracts for the development have now been submitted for tender to the major Bermuda contractors.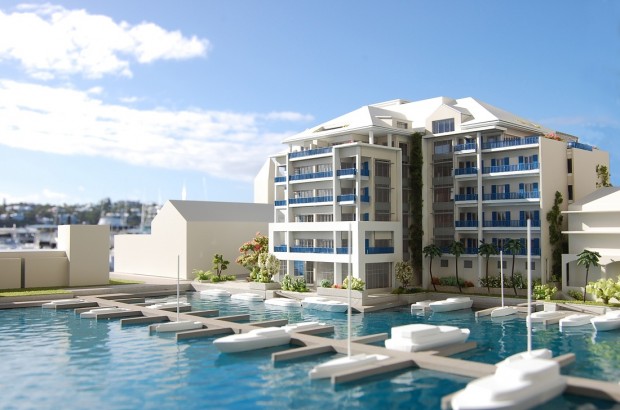 Architects, Botelho Wood, designed the property to incorporate state of the art facilities and services, including newly developed under-floor air conditioning and smart lighting systems to minimise power usage, whilst the overall building has been designed to maintain traditional Bermudian architecture and materials.
According to the developers the construction, which is estimated to cost approximately $100 million, should provide work for up to 100 persons over the course of the development.
Alexander Green says 'We believe in Bermuda and its future as a center for international business. This is why we are willing to make this financial commitment to Waterloo House which will provide prime, waterfront office space for businesses and some stunning apartments near the heart of Hamilton'
Read More About