Yesterday afternoon [Nov 1] Glenn Blakeney was sworn in at Government House, returning to Cabinet with a similar Ministry. He previously held the Ministry of Environment & Sport, and has been appointed as Minister of Youth Affairs & Families, which sports falls under. Environment has been split into a separate Ministry, now held by Minister Walter Roban.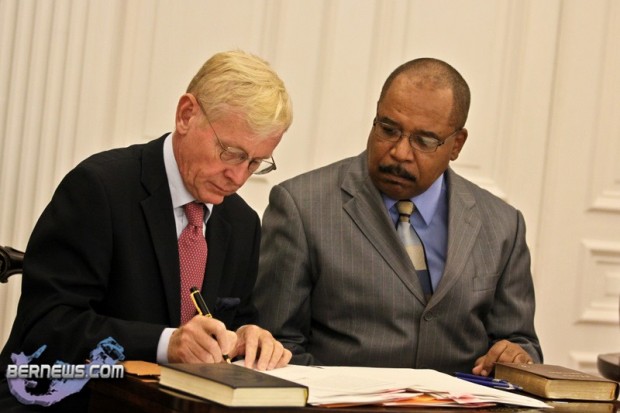 Minister Blakeney is the sitting Member of Parliament for Constituency 13, having been elected in 2003. He is a partner and founding member of Inter-Island Communications Limited, which owns subsidiary radio stations HOTT 1075 FM and MAGIC 102.7 FM.
He previously served on the Government's Public Accounts Committee and the Works & Engineering Purchasing and Tendering Committee and is currently Chairman of the Ports Authority Committee. He also served as the PLP Public Relations Coordinator and Party representative between 2001 and 2003.
Married to the former Gwen Joell, he is a father of five; daughters Glennea and Tamaree, and sons Jahmel, Zeik and Glenn Jr.
Below Minister Blakeney is sworn in:
You can view more videos/bios of the 2010 Cabinet appointees by clicking here.
Read More About