This afternoon [Nov 1] Kim Wilson was sworn in at Government House, taking on the position of Minister of the Economy, Trade & Industry. A Senator rather than an elected MP, Minister Wilson had previously served as Attorney General under previous Premier Dr Ewart Brown, a responsibility now being undertaken by Minister Michael Scott.
Senator Wilson assumes responsibility for the work permit regime as well as "the natural synergy" between Labour and Training.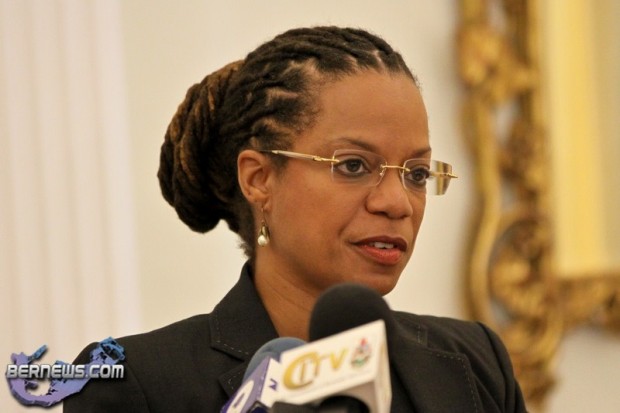 Having attained Bachelors in Psychology from the University of Illinois, a Masters in Education from Indiana University, and a LLB from London University in the United Kingdom, Ms. Wilson was admitted to the local bar in 1995.
She was a managing Partner at Trott and Duncan with responsibilities for the day to day operation of the company, and left in 2007 to pursue her own private practice. In November, 2006 she was appointed as a Government Senator.
A member of the PLP for over 20 years, she is the granddaughter of one of the founders of the PLP – Robert Austin Wilson. She is mother of two young children.
Below Senator Wilson is sworn in:
You can view more videos/bios of the 2010 Cabinet appointees by clicking here.
Read More About