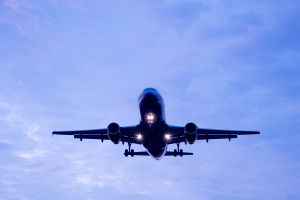 Jahmel Blakeney will be extradited to Bermuda to face attempted murder charges relating to the November 2009 shootings of two persons at the Southside Cinema from New York tonight [Apr.1].
Robert Welling from the DPP's Office, during this morning's monthly Supreme Court arraignment session, informed the Court that on 31st March, the US District Court of Appeals had rejected Jahmal Blakeney's request for a stay of execution of his deportation order.
Mr Welling further informed the Court that a Bermuda police team had flown out this morning on then early flight and were hoping to return this evening, on the late flight, with Jahmal Blakeney in custody.
Mr Welling also indicated that the DPP planned to have Mr Blakeney appear in Magistrates Court on Monday 4th April.
The charges relate to the November 13, 2009 shooting of both Shaki Minors [then 26] and Cedarbridge teacher Renee Kuchler [then 24], who were both shot as they left Southside Cinema in St. David's at approximately 11.30 pm. Both were rushed to hospital, and recovered from their injuries.
A Police spokesperson previously said, "The Bermuda Police Service can confirm that following an exhaustive legal process in the United States, Mr. Jahmel Glen Blakeney will be extradited to Bermuda in the near future to face attempted murder charges relating to the November 2009 shootings of two persons at the Southside Cinema."
"Mr. Blakeney had been arrested in the early hours following the shooting and was placed on Police bail. He subsequently left the Island whilst on Police bail and did not return to Bermuda."
"The Bermuda courts issued an arrest warrant for Mr. Blakeney in April 2010. Following investigations by the Bermuda Police Service, Mr. Blakeney was located in the New York area of the United States, and was taken into custody in June 2010 by the U.S. Marshalls Service on an international arrest warrant."
"Mr. Blakeney appealed against extradition unsuccessfully, and is being returned to Bermuda to face these charges. This will conclude this phase of this case until the matter goes before the courts."
Others have also been charged others in connection with the crime. In April 2010, then 18-year-old Sanchey Winslow Grant of Warwick Parish was charged with two counts of attempted murder and two firearm charges relating to the same shooting. Mr Grant has pleaded not guilty. On March 14, 2011, 25-year-old Kinte Smith was also charged in connection with the Southside shooting.
Read More About