Bermudian Peter Kyle has been promoted to the post of Fairmont Gold Manager. In this new role, Mr. Kyle will oversee the daily operation of the team at the Fairmont Southampton's luxurious Gold Floor, focusing on service excellence and providing personalized attention to each guest residing on that floor of the hotel.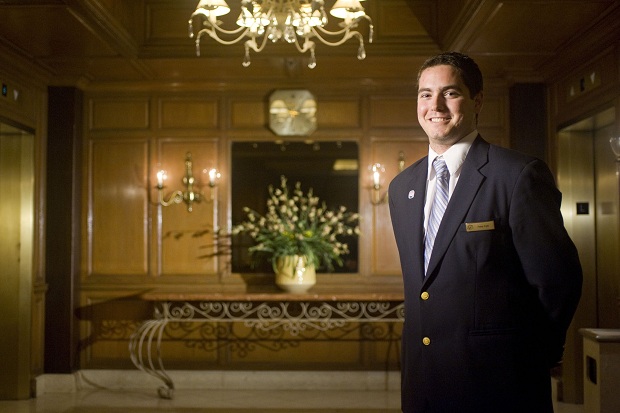 Regional Director of Human Resources Nelda Simons said, "Over the past three years, Peter Kyle has taken advantage of a tremendous opportunity and has consistently exceeded expectations, delivered on high standards of service and displayed quality leadership skills. We are pleased to see a young, talented Bermudian rise through the ranks of the Fairmont Southampton through discipline, hard work and commitment."
Peter Kyle joined the hotel in November 2008 as part of Fairmont's Leadership Development Program, an 18 month course designed to develop leadership skills and a developmental career path for individuals who graduate from the program to become Executive Committee members within five years and General Managers within ten years. In April 2010, he was appointed to the post of Assistant Executive Housekeeper.
Mr. Kyle graduated with honors from the University of Strathclyde in Scotland and holds a degree in Hotel Hospitality Management and Tourism.
Read More About
Category: All