In the seventh of a series of profiles of contestants, Bernews today spotlights 23-year-old Cratonia Smith who is representing Sandys Parish in the upcoming Miss Bermuda Pageant.
The youngest practicing attorney in Bermuda, Ms Smith was admitted to the Bermuda Bar in September, 2010 at the age of 23. It is believed she is the youngest woman licensed to practice law in Bermuda's history.
She is currently an Associate Attorney at Cox Hallett Wilkinson Limited practicing in the Private Client Department. She joined the Hamilton law firm last year at the same time as former film and TV star Olga Rankin — ironically, the oldest female lawyer ever called to the Bermuda Bar.
Her areas of practice include advising clients with respect to residential and commercial property transactions, property related disputes, wills, estates and trusts.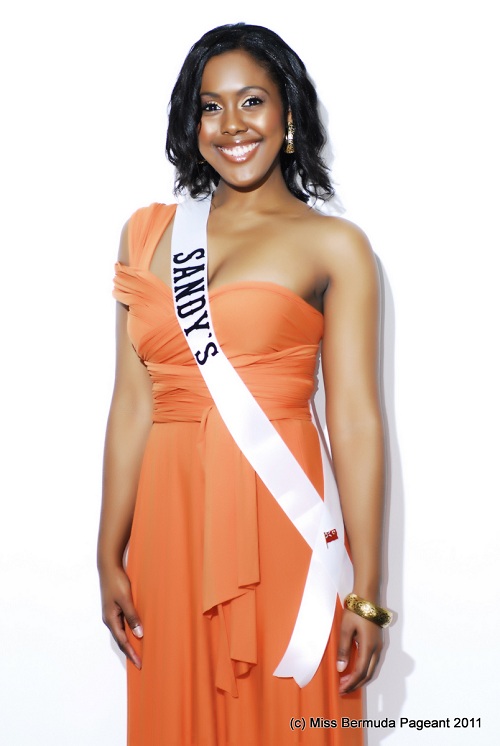 Ms Smith obtained a Bachelors of Law degree with Upper Second Class Honours from the University of Kent, and attended BPP Law School where she completed the Legal Practice Course with distinction.
To fund her education she received legal scholarships awards and bursaries from Conyers Dill & Pearman, Cox Hallett Wilkinson and Appleby.
When she was called to the Bar last year, Ms Smith said: "The opportunities that have been afforded to me, the doors that have been opened and the success that I have had thus far was all given to me by God and why else would he make these provisions if he did not see great things for me as a lawyer.
"I remember this and think:  'To whom much is given much is required'. God has handed me a gift and I intend to use it to the very best of my ability, to serve Him, to serve my country, to serve my clients and to serve this Court."
Locally, she attended the Bermuda High School, obtaining eight GCSE certificates and the International Baccalaureate Diploma.
Outside of school, she participated in a three-week Community Service Trip to Bangkok, Thailand where she was able to offer assistance in schools, visit various refugee camps and participated in service at the Kaleidoscope Arts Foundation and the Bermuda Council for Drug Free Sports.
The proud daughter of Craig and Melody Smith, she said "My parents have always been a source of inspiration, strength and support. I love them dearly and consider myself truly blessed!"
Ms Smith laughed that although her life is not lacking in academic, professional and personal accomplishments, one of her proudest moments came when she had "a sushi roll named after me. It is called the 'Cratonia Roll' and it is delicious!"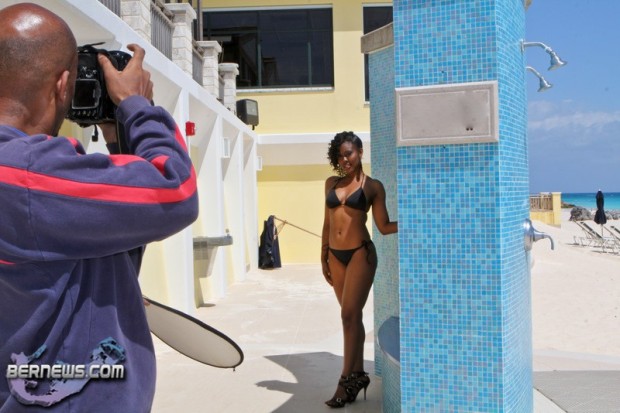 "If I were to win Miss Bermuda my message would be that we all have the power to do great things, for ourselves and for our community," Ms Smith said.
"No matter our circumstances or the obstacles that we may face, by using the talents and skills each of us are blessed with, we are all capable of achieving success.
"Not only can those talents and skills be used in our own lives but they can also be used to the benefit of our community so that the entire island may see success. I truly believe that we can all make a difference. It starts with recognising that we all have the power to do so."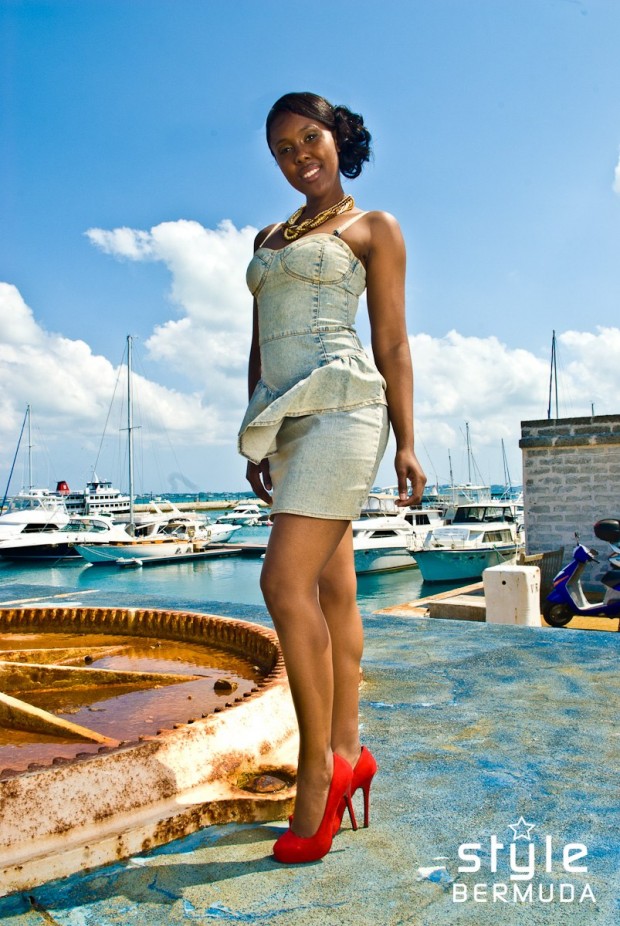 Ms Smith says she draws inspiration from a passage by author Marianne Williamson cited by former South African President Nelson Mandela his 1994 inauguration speech" "Our deepest fear is not that we are inadequate. Our deepest fear is that we are powerful beyond measure. It is our light, not our darkness, that most frightens us. We ask ourselves, who am I to be brilliant, gorgeous, talented, and fabulous? Actually, who are you not to be? You are a child of God. Your playing small doesn't serve the world. There's nothing enlightened about shrinking so that other people won't feel insecure around you. We are all meant to shine, as children do. We are born to make manifest the glory of God that is within us. It's not just in some of us, it's in everyone and as we let our own light shine, we unconsciously give other people permission to do the same. As we are liberated from our own fear, our presence automatically liberates others."
Another favourite maxim is found in the Bible in Jeremiah 29:11. The verse says: "For I know the plans I have for you declares the Lord, plans for welfare and not for evil, to give you a future and a hope …"
Sixteen young ladies will compete for the title of Miss Bermuda on June 12 at the Fairmont Southampton. Tickets, which range from $65 to $125, are available here on Bdatix.bm.
Read More About
Category: All, Style & Beauty