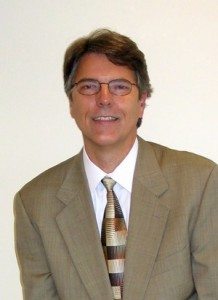 The Association of Bermuda Insurers & Reinsurers [ABIR] — the public policy organisation for the island's industry — has praised a US decision which could result in more states rolling back collateral requirements for overseas firms.
After a 12 year effort, on November 6 the US National Association of Insurance Commissioners (NAIC)
unanimously approved the new model law and regulation on credit for reinsurance which includes a new provision to allow qualified foreign reinsurers from certain jurisdictions to support their US cross border business with reduced collateral.
The model law and regulation, if adopted by the states, creates a new framework for approval of both qualified foreign jurisdictions and qualified reinsurers from those jurisdictions.
The states of Florida, Indiana, New Jersey and New York have already approved similar legislation or regulation.
"We congratulate Commissioner Tom Considine for his leadership in completing the NAIC's work on a
collateral reduction measure for financially strong, well regulated international reinsurers," said ABIR president and executive director Bradley Kading [pictured]. "This model language, if implemented, will recognise the important contribution made to US consumers by financially strong international reinsurers regulated under Bermuda's internationally recognised regulatory regime.
"Because it recognizes the value of global risk spreading, the states should move to adopt this model law as part of their solvency modernisation effort."
Read More About